ClickSilver Connections: Free one-to-one support to build your digital skills
Our popular ClickSilver Connections sessions are now available over the phone.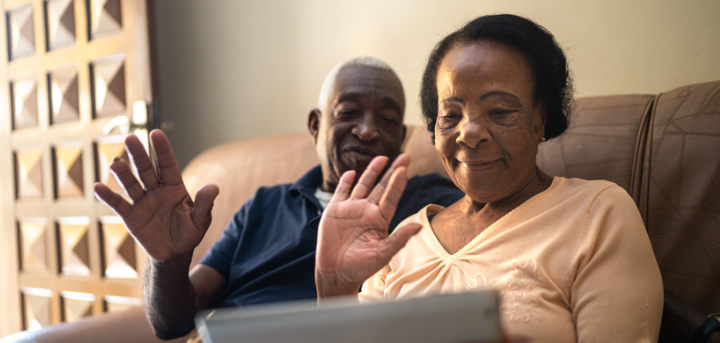 If you, or someone you know, needs a hand with technology, the ClickSilver Connections team is here to help.
If you are aged over 55 with limited or no digital skills, you can get 4 weeks of free telephone support to help you. ClickSilver Connections' friendly mentors can help you to use your phone, computer, tablet, and more. The course offers one-to-one support and is flexible to individual needs. Your ClickSilver Connections mentor will help you with the things you would like support with, from making video calls and online shopping to setting up GP appointments online.
The excellent volunteer mentors have all been DBS checked and are waiting to help anyone who is struggling with technology, especially those who are experiencing social isolation during these unprecedented times.
Read the story of one ClickSilver Connections participant
Kevin loved his job but didn't love the new technology he was expected to use. A self-confessed 'dinosaur', Kevin could see that his options would be limited without better IT skills. ClickSilver paired Kevin with a student mentor who helped him to develop his IT skills, his confidence, and a lot more.
Let us help you - get in touch today!
Phone 0115 844 0011
Email info@ageuknotts.org.uk
or complete the form below.
Please note:
Group activities
Due to changing COVID-19 restrictions, some of our group activities, such as our Best Foot Forward walks, have restarted. We look forward to welcoming you back. Service details may continue to change. Please call 0115 844 0011 or check the website for the most up-to-date information.
Shops
Our Mansfield and West Bridgford shops are now open and we look forward to welcoming you back. Please help to keep our staff, volunteers, and other customers safe by continuing to wear your face mask over your nose and mouth while in our shop (unless exempt).
Head Office
Our Head Office is now permanently closed and we are currently in the process of relocating to another Nottingham City location. Please check back for further information.