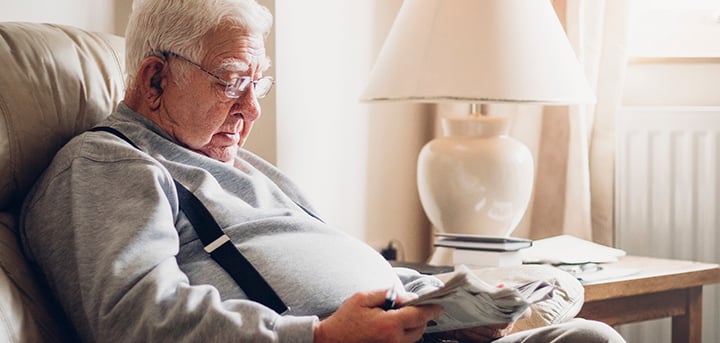 Are you, or do you know, a Veteran who could use some help keeping their mind active?
Our Veterans at Home Service, in partnership with The Armed Forces Covenant Fund Trust and The Royal British Legion, are supplying tailored activity packs to lonely and isolated Veterans to assist with their cognitive stimulation.
We can provide: puzzle books, sudoku books, magazines, jigsaws, CD's, DVD's, books, audio books, craft materials, dementia activities and much more.

Colin, who served in the Merchant Navy and the Royal Navy for over 22 years, has been a recipient of these activity packs. He has a passion for horses, especially race horses. So our Veterans at Home Support Worker put together a parcel which included books and magazines about race horses and the Sea Biscuit DVD.
"I love getting the telephone calls followed by a lovely parcel it makes me feel really cared for. The books and magazines have been fantastic, and I am thrilled with the DVD".
If you, or someone you know, would benefit from this service, or for more information please contact:
Call 07872 839605
Or email: activeveteransservice@ageuknotts.org.uk
If you are referring someone please ask permission to pass on their details.