How is your personal information used?
Your records are used to direct, deliver and facilitate the care and support you need to ensure that and to be able to deal with any issues or concerns you may have.
Who do we share your personal information with?
Everyone who works and volunteers for Age UK Tameside has a duty to keep all information about you confidential: it is part of our code of conduct. We share information with other professionals involved in your care and support only with your express consent. In exceptional circumstances, we may need to share information if we think your health and safety is at risk or where the law requires us to disclose.
To help you receive the best care and support we collect the following information:
Personal details, such as your name, address, date of birth, next of kin or emergency contact.
Contact that we have had with you such as home visits, support sessions or support needs assessments/care reviews.
Notes about your health and any medication or treatment you might be receiving.
Relevant information from people who care for you and know you well, such as a relative, carer or other caring professional.
General information about your support needs, such as hobbies and interests.
*It is important that this information is accurate and up to date, so please check it with staff and let us know about any changes as soon as possible. Note that you can ask for your records to be destroyed at any time.
How to access your records:
We keep your records for 7 years and you can ask to see them under the provision of the Data Protection Act 1998, by making a Subject Access Request to Age UK Tameside. There is a £10 administration charge for this and you should contact us to make the request:
In person at 131 Katherine Street, Ashton-under-Lyne, OL6 7AW
By telephone: 0161 308 5000
By email: info@ageuktameside.com.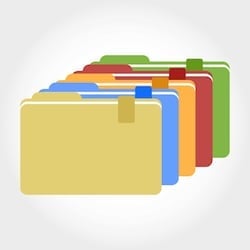 It is important that the personal information we keep about you on file is correct and up to date.
Please let us know if you change your:
Address
Telephone number
Emergency contact details
Medical details
Support needs.
Many thanks, Age UK Tameside Staff