Free Lunch Friday Club
Every Friday at 1:30pm we have Free Lunch Friday Club. come along for a healthy home cooked meal, with refreshments and good company.
Happy Feet Affordable Footcare
Happy Feet our new Affordable Footcare service is taking bookings NOW!!
Call 0161 308 5000 to book your feet in for a treat.
You can also email:
HappyFeet@ageuktameside.com
Language Support
We can offer in-house language support for our services in the following languages: Polish, Gujarati, Hindi and Urdu. We also offer access to external interpreters for those older people who need English 2nd language support.
When you visit our Centre
When you visit our Centre in Ashton-Under-Lyne, please be assured that we have done all we can to make your time with us as covid-safe as possible, with strict cleaning regimes, risk assessments, ventilation, and management of appointments and activities to avoid overcrowding.
We do also recommend you wear a face covering in our communal spaces. So, if you are feeling well and are displaying no covid symptoms do come along to our Centre, we offer a range of support services, expert advice, as well as social and leisure activities. Our staff and volunteers look forward to seeing you.
Contact Our Customer Services between 9am -3pm Monday - Friday 0161 308 5000 Please leave a message and we will get back to you, or you can email: customerservice@ageuktameside.com
Visit our Services page to find out more.
Help Us Reach Those Who Need Us
The need for our support has never been higher. The loneliness and isolation this pandemic has brought will have a lasting impact long after the restrictions are lifted. You can help us be there for those who need us now, and in the future.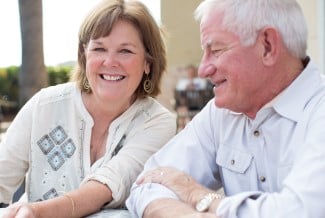 We offer you free, confidential and expert advice through our information service. If you need to know about social care, housing, scams or legal issues, we are here to help.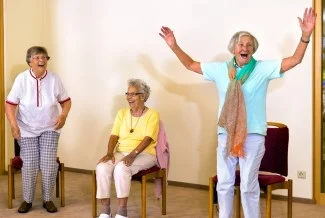 Join our friendly Step Up sessions and keep fit while having fun.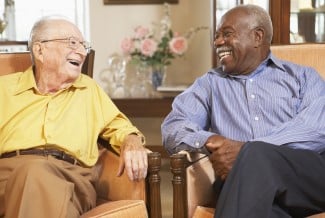 Our 131 Club provides fun, engaging company and activities for people over 50 in Tameside.
VOLUNTEERING ENQUIRIES
If you are interested in volunteering with us, simply complete our online form and a member of our team will be in touch as soon as possible.