Mental Health STAR Service
Age UK Tameside works in partnership with the Whittaker Day Hospital and Community Mental Health to offer a dedicated STAR service to older people experiencing mental health. The service is based at our Ashton centre.
The STAR service is about supporting older people with their mental recovery. Everyone's recovery experience is different so STAR clients have their own key worker and they work together to create wellness plans so that clients can set goals they want to achieve to enable them to live their best life.
STAR clients also get to access all the 131 Club has to offer like:
Arts and crafts
Staying active with curling, mini-golf, and chair-based exercise
Trips and outings
Our walking group (spring/summer)
Theatre and drama performances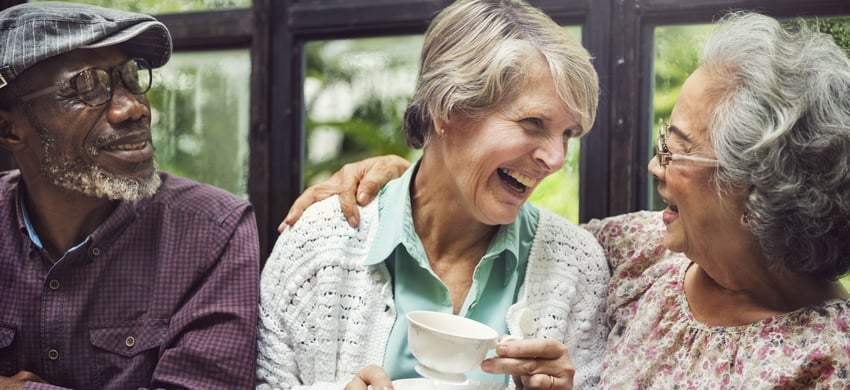 Before deciding if the service is right for them, clients get to come into the centre for a day for free, just to try out the service. If they want to, they can invite a professional, family or friend supporter to attend with them. We also nominate a staff member to support clients on their first visit just to help them settle in, join in and meet new people.
If clients choose the STAR service they will be invited to a wellness session which gives staff the chance to find out how best we can support their recovery. They will meet regularly and information will be shared with staff and the client case-holder and anyone else the client wishes to include.
STAR clients pay for the service at a subsidised rate, which includes breakfast, a two-course meal, refreshments, transport and all the other great stuff. Part of the service is also to find other services and activities for the client as they move on from STAR.
For clients who live in the Glossop area, we offer a weekly peer support breakfast club that meets every Friday morning.
Whittaker Day Hospital and Community Mental Health teams can refer clients to our STAR service which is based in our 131 Club by contacting the Be Well Team on 0161 308 5000.