What is Dementia?

Dementia is a broad category of brain diseases that can cause a long-term and often gradual decrease in the ability to think and remember. Other common symptoms include emotional problems, difficulties with language, and a decrease in motivation.
It is important to understand that everyone's dementia diagnosis will be different. The changes and challenges will impact each person in their own unique way and those caring for people living with dementia will also be greatly affected.
Age UK Tameside will work with you and your carer to find help and support that works for you.
Our Services:
MCST Activity Groups
Maintenance Cognitive Stimulation Therapy (MCST) is a 24-week two-hour activity programme for people living with mild to moderate dementia, a formal diagnosis isn't needed. The group is for people living with Dementia and their carers to attend together. We also have a group for people whose first language is Gujarati.
Group members can take part in meaningful and stimulating activities, proven to help maintain memory and mental functioning. The groups provide a fun, supportive environment where people can build new friendships.
Course For Carers
Our carers course is run over 6 weeks on Wednesday afternoons 1.30pm – 3.30pm here at Age UK Tameside. The course helps carers to support their loved ones. This course has been designed to provide a safe space for carers to come together to:
• Explore the importance of self-care
• Access financial benefits and entitlements
• Help with planning for now and in the future
• Share carer experiences
• Maintain resilience and wellbeing
• Access the support they need.
We will provide a separate activity for your loved one, so people are able to attend without worrying about the person they care for.
Community Engagement Events
Visit us at one of our community events.
If you're not sure where to turn or you just have a question or concern, you can visit one of our community pop up events. Our friendly staff will be able to offer advice, and guidance to get you the help you need.
Dementia Buddies
Our Dementia buddies are here to help and support carers and their loved ones to carry on doing things they enjoy. They will work with you in your own home and support to:
• Reduce loneliness and isolation.
• Engage in activities to help maintain cognitive capabilities.
Top Tips
CLIENT FEEDBACK
What our clients have to say: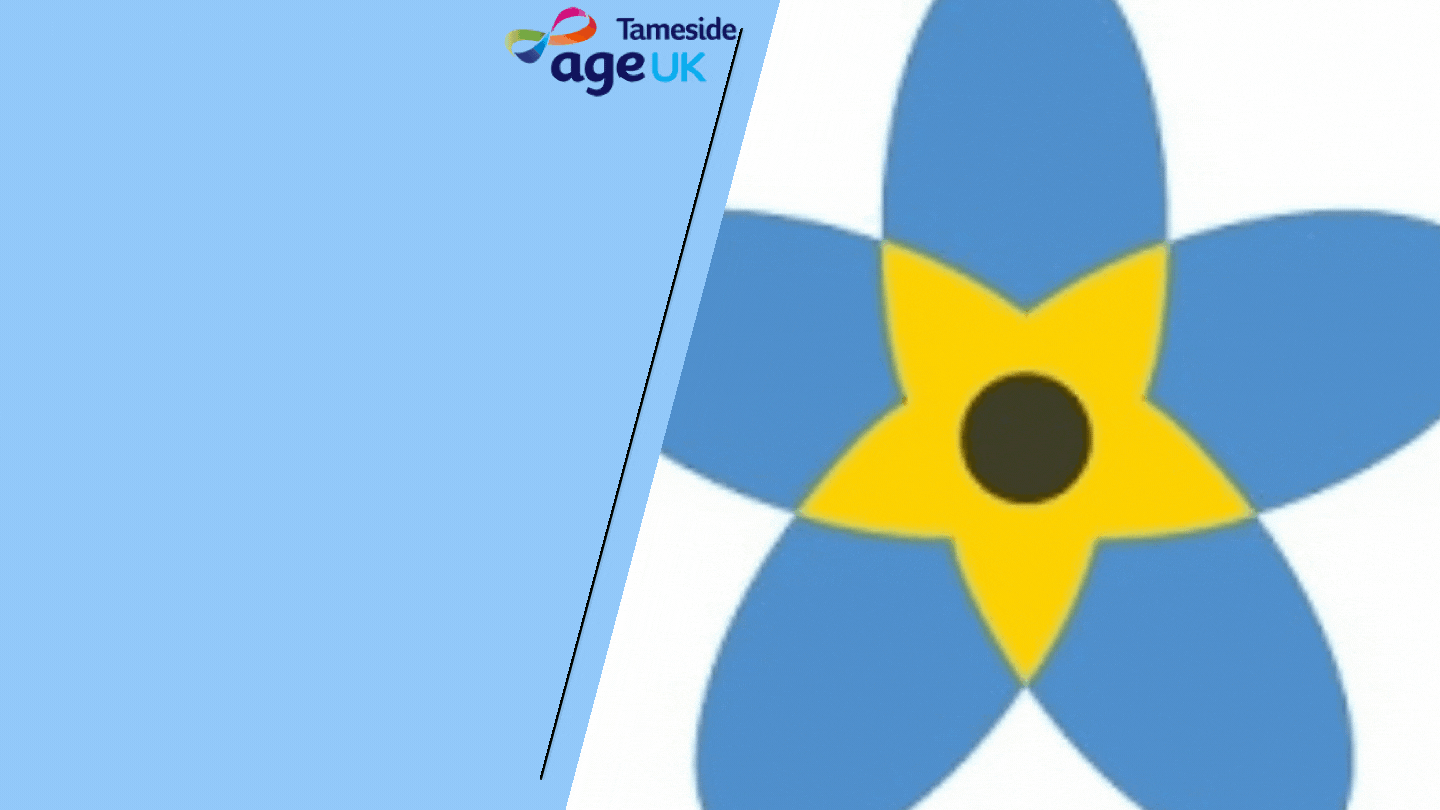 If you are interested in any of the support we offer, contact our Dementia Support Team on 0161 308 5000 or email info@ageuktameside.com