Age UK Westminster's Christmas lunch campaign 2019
Published on 26 February 2019 04:34 PM
Will you help us give a lonely older person a Christmas to remember?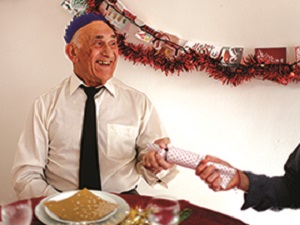 100,000 older people in London will spend Christmas alone. This Christmas day, we want to provide a hearty, delicious Christmas lunch for lonely older people in Westminster but we really need your support.
On Christmas day our volunteers will deliver a Christmas lunch, with a box of chocolate or a £5 M&S voucher and will also give company to over 300 older people.
How you can help
If you want to make a difference to the lives of older people in Westminster on Christmas day, please call 0203 004 5610 or visit our donations page.
Your donation could help fund Christmas lunches and enable Age UK Westminster to provide year-round services for lonely older people.