Digital Inclusion Services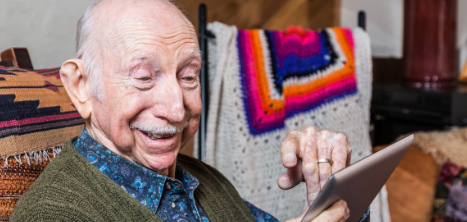 New Digital Library for Church St Ward
Age UK Westminster is launching a Digital Library on Church St Ward from the 1st of March to help older community members connect digitally. The library will loan Tablets with Wifi access to participants for 6 weeks to encourage them to access local services and connect to loved ones. This will reduce participant's feelings of isolation, loneliness, digital exclusion and improve their physical and emotional wellbeing. Each participant will be paired with a digital buddy to train them and support them throughout the 6 week loan period.
If you live on Church St Ward and in need of digital support and wifi to help you stay connected then contact us today!
Become a Digital Champion
Would you like to help your local community get connected?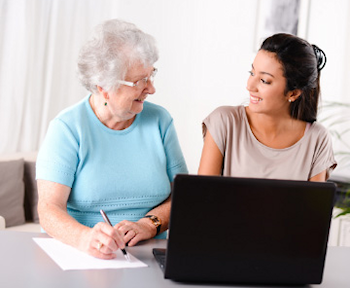 If you have 1-2 hours to spare and you like the sound of helping people learn new skills
Why not become a Digital Champion in your local community?
We're looking for volunteers to support our digitally excluded clients can you help?.
You don't need to be an expert. We just need friendly people with great communication skills who enjoy using digital technology. You would be teaching clients the basics like how to send an email or surf the internet working in small groups or 1 to 1 once COVID restrictions are lifted.
For more information contact us today at volunteering@acwestminster.org.uk