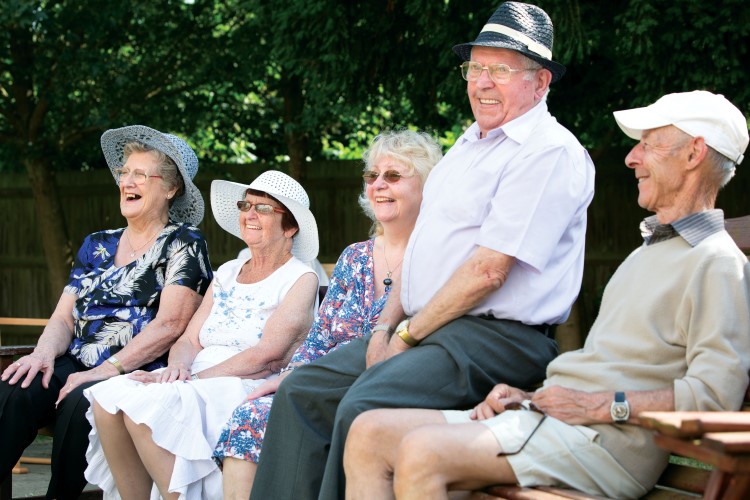 "Spend the day doing something you enjoy"

Age UK Birmingham provides personalised day care for those who are living with dementia.
Our day care welcomes you to:
Stay active by taking part in activities to feel supported and improve your wellbeing.
Take up new hobbies or enjoy doing old ones, including dancing, bingo, gardening, quizzes, exercise, reminiscence and many more.
Get support on anything you need from compassionate and experienced staff.
Enjoy a two course healthy meal during your day.
We provide:
Something fun and unique for everyone.
Fully trained staff providing sensitive, supportive, personal care in friendly, safe and comfortable environments.
The promotion of wellbeing for people living with dementia by encouraging independence through the development of friendships.
A day service to reduce isolation and offer a wide range of activities and opportunities while promoting wellbeing and increased quality of life.
Carer respite break opportunities throughout the week; flexibility is offered around the needs of clients and carers.
Door to door transport is also provided.
To contact our centre for more information please contact us on 0121 437 0033 or email memorycare@ageukbirmingham.org.uk
Day care sevices are currently being provided at:
Perry Tree Centre, Dovedale Road, B23 5BX (Tuesdays & Thursdays)
Ann Marie Howes Centre, Platt Brook Way, B26 2DU (Mondays & Wednesdays)
---
Dementia guides
The Age UK dementia guides provide information on how you or your loved ones can live well with dementia. You can download the guides from this page, or call the Age UK (national) Advice Line on 0800 678 1602 to have them sent to your home for free.
Living with dementia

This guide explains what dementia is, and what kind of support is available for those living with it.

Caring for someone with dementia

If you care for someone with dementia this guide is for you.
At home with dementia

If you or someone you care for is living with dementia, there are some practical things you can do at home to make life easier. This guides explains what.

Advice for carers

Information for anyone caring for another.