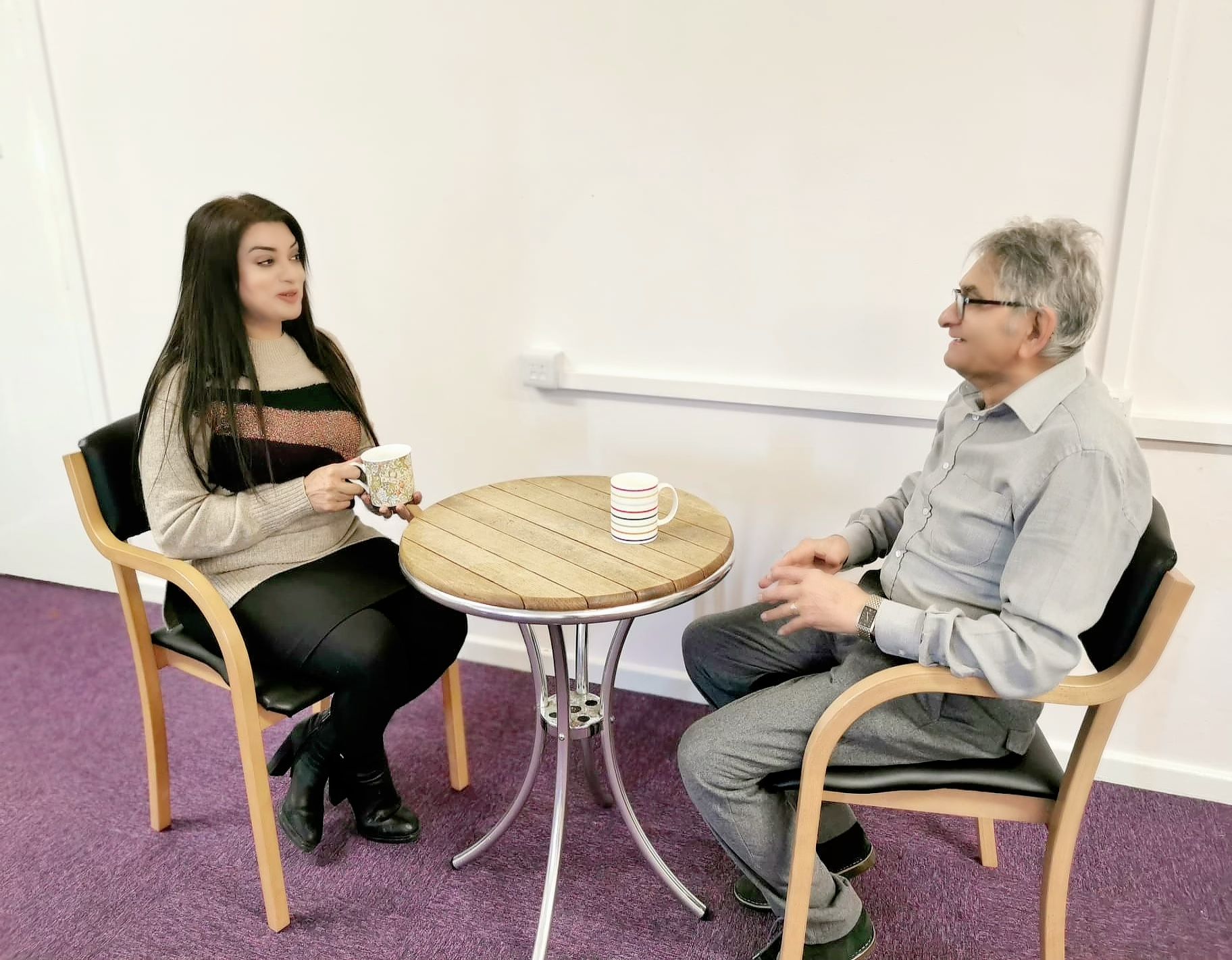 As a volunteer you could make a difference for older people in Blackburn with Darwen. We recruit on a vacancy basis and also offer student work experience and placement opportunities
Current volunteer vacancies
Thank you for your interest in volunteering, we are currently recruiting for the following roles. Please view role outlines/person specs for each current role below in the Downloads box at the bottom of the page.
IT Tutors, We are looking for a volunteer to help run our Darwen sessions, do you have people skills needed to help older people get online ? you do not need to have advanced IT skills for this role, just an ability to be patient and teach people the basics such as setting up an email address, shopping online etc
Minibus Driver - we are looking for a volunteer to drive our minibus in the mornings and/ or afternoons to collect our service users for our Community Daycare service. Experience of driving minibuses is helpful although full training will be given.
Advice and Information Service - do you have a customer service background, the ability to complete forms accurately and impartially both on paper and online and are non judgemental. We are looking for volunteers to assist in both our Blackburn Library and our Darwen Town Hall Offices with Form Filling and to provide Outreach visits to people in their own homes as part of our free Advice and Information Service
Befriending - we need volunteers to support older people with telephone calls.
Nailcare - Do you have previous healthcare or beauty experience, could you support our Nailcare service as a Nail cutter (full training given ) or by helping with the administration of the clinics?
Kitchen Assistant - Do you enjoy cooking? Could you support our day centre team in preparing fresh meals and snacks for our service users. You will be asked to undertake mandatory food hygiene training for this role
Stepping Out Project - some older people particularly those who have been shielding have lost the confidence and their mobility and need a little support to get them more active. We need volunteers who can help encourage someone on a small walk or outside to do some gardening , accompany someone to an activity or whatever helps them be more active on a day to day basis.
Charity shop till volunteers - Do you enjoy meeting new people and giving great customer service? Our charity shop in Darwen needs volunteers who can help to cover the till - full training and support is given
Walking Netball volunteer - calling all netball lovers, could you help us to run a weekly walking netball session
Walking Football volunteer - if you love the 'beautiful game' could you help support our weekly walking football session at Darwen FC?
What do I do to become a volunteer?
It is very important to us that our volunteers enjoy their volunteering role and get back as much as they put in. In order to prepare you for your volunteering role we have a recruitment and online training process in place.As many volunteering roles involve contact with vulnerable older people, 2 references from people who have known you for more than 6 months and DBS checks are required, where applicable, as a legal requirement and necessary under our safeguarding practices. This can take up to 8 weeks to complete.
There is no upper age limit to volunteer (apart from our volunteer driving role) but you do need to be aged 16 or over to apply. Some roles also require a minimum time commitment.
What you will get out of volunteering
It's a great way to make a real difference to someone's life
You'll be giving something back to your community
You get to be part of Age UK Blackburn with Darwen's volunteer team
Reimbursement for out of pocket travel expenses
Volunteers tell us they find their roles really rewarding
It looks good to potential employers
What is expected of me?
Attend informal interviews with the Service line manager
Complete an application form and provide us with 2 references – these cannot be relatives
Undertake DBS and driving license checks where appropriate for the role
Undertake mandatory online training before starting volunteering- support is given as needed
Respect our organisational values and operating principles
Apply to volunteer
If a role above appeals to you, please click the Apply button to begin the application process to volunteer with us
Role Outlines/Person Specs
You can view and download role outlines/person specs for each of our volunteering roles listed above.