Bromsgrove Activities & Events
Amphlett Hall, Bromsgrove - a great place to socialise and join in with our community based activities!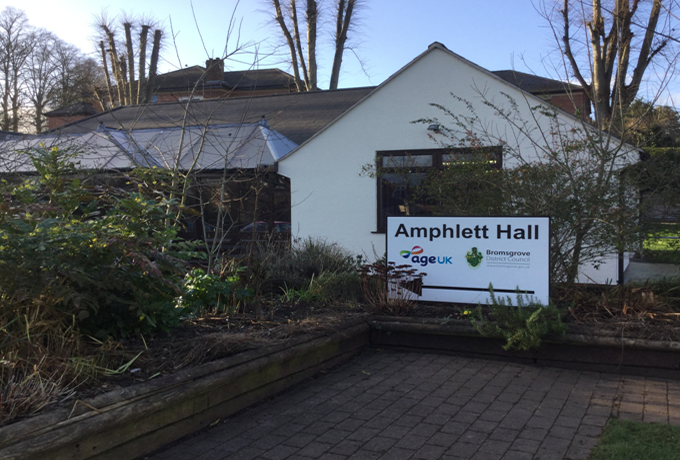 What We Do
Join us for social opportunities or to just try something new. A range of activities take place each week at Amphlett Memorial Hall, Bromsgrove, including gentle exercise, computing, Tai Chi and much more.
Our Regular Activities Programme
We are constantly developing our activities programme, so contact us and let us know what you are interested in!
Computer Club
Our computer clubs meet three times a week:
Tuesday mornings from 10.00am – 12.00pm and Wednesday afternoons 1.30pm – 3.30pm are for Beginners
Tuesday afternoons from 1.30pm – 3.30pm, is for those with a little more understanding
The club is open to all those who want to learn more about modern technology and how it can help them. All the groups are relaxed and friendly and very supportive. There is a charge of £3 per session
Gentle Exercise (Not yet re-started)
We all know that there are many benefits to exercise, but many older people are discouraged because they don't know how much exercise they could manage or are put off by the idea of joining a gym. At Amphlett Hall healthy exercise takes many enjoyable forms (including Tai Chi and Strength & Balance). The activities are designed with older people in mind, nothing too fast, nothing too strenuous, but all very beneficial to our health and wellbeing. So come along and try something. You don't have to have done it before and if it's not for you, you can try something else.
Spanish (Not yet re-started)
Contact us to enquire about learning conversational Spanish on Wednesday evenings at 7.00pm
Find out more about our Activities and Events
To find out more or book your place, call us on 01527 570490 or email: enquiries@ageukbrwf.org.uk