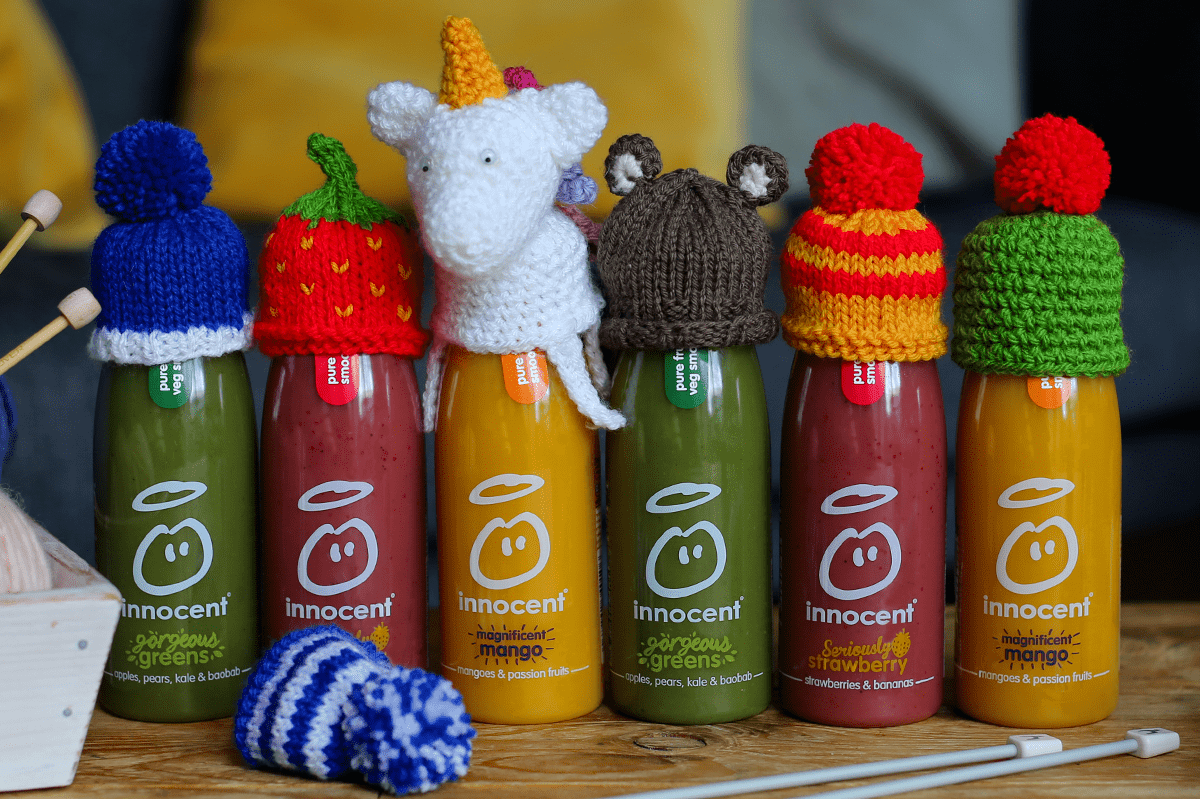 Little hats that fight loneliness
Loneliness can be a big problem in later life. As many as 200,000 older people in the UK say they haven't spoken to friends or family for over a month. At Age UK Buckinghamshire, we're working hard to make statistics like this a thing of the past.
Age UK Buckinghamshire uses the money raised by its Innocent hat knitters to help fund the Befriending Service, which provides comfort to older people who are lonely or socially isolated by providing regular companionship.
The Big Knit started back in 2003 as an idea. Age UK joined together with Innocent and asked some older people, and some younger people, to knit little woolly hats. Innocent put those hats on their smoothie bottles, and for each one sold they made a donation of 25p to Age UK.
The idea snowballed and so far the people of the UK have knitted an astonishing 6 million hats. Together knitters across the UK have raised over £2 million for local Age UK charities. We hope we can work together to raise much more in the future.
If you've ever bought a smoothie or knitted a hat, thank you for being part of the Big Knit. You're a star.
The Big Knit 2018/19
We are happy to announce that after the success of previous years, Age UK Buckinghamshire will once again be taking part in The Big Knit with Innocent! Our hat target for this year is 3820 hats.
The 2018/2019 campaign timings:
August 2018: The Big Knit begins! Get those knitting needles out and get creative!
January 2019: The first batch of hats need to be sent to Innocent – so if you have hats waiting, please send them to us by Friday 4th January!
July 2019: The second and final batch of hats needs to be with us! Please get these to us by Friday 26th July.
Want to be involved?
We are always looking for new knitters and knitting groups to be involved in this wonderful campaign. If you would like to get knitting for us, then please contact Chantelle Henderson by emailing: chenderson@ageukbucks.org.uk or by calling 01296 431911.
Where to send the hats
Please send all hats to: Age UK Buckinghamshire, 145 Meadowcroft, Aylesbury, Bucks, HP19 9HH.
A one stop shop for all your knitting patterns. From beginner to expert levels, there's something here for everyone

Not sure what to knit? Take a look at the Big Knit hall of fame.