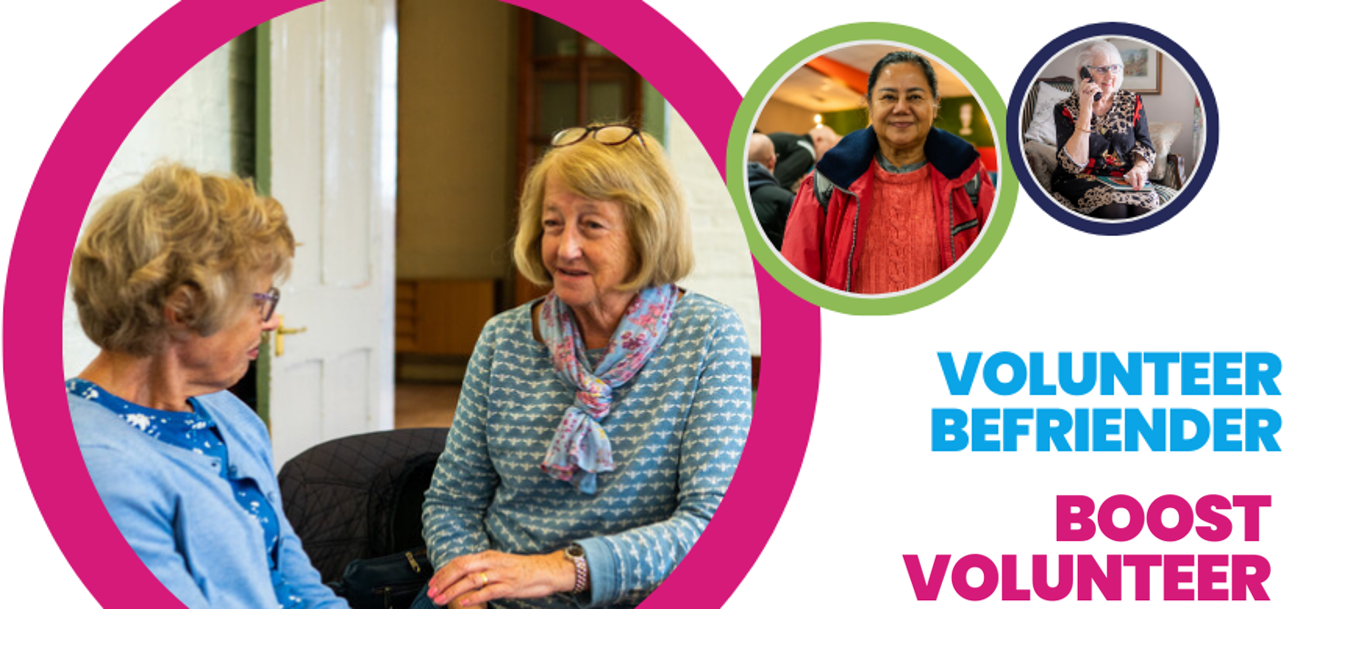 Become a volunteer befriender. You could provide company for a lonely older person in Buckinghamshire.


Befriending volunteers make a huge difference by visiting regularly to provide companionship and helping alleviate loneliness in the local community.
What do befrienders do?
It's a terrible thing to be lonely. Did you know that 1.2 million older people are chronically lonely? You can do something to help by becoming a befriender with Age UK Buckinghamshire.
Befrienders get matched with an older person in the community. They visit them or call them on a regular basis to provide companionship.
What you will get out of it
It's a great way to make a real difference to someone's life
You'll be giving something to your community
You get to be part of Age UK Buckinghamshire's volunteer team
Volunteers tell us they find befriending really rewarding
What is expected of me?
Befriending volunteers are expected to call or visit their friend regularly. This usually involves a commitment of around 30 minutes to an hour per week, over a long period of time. Volunteers will also need to attend a short training session and provide references.
Contact us today or fill out the form below and our Volunteer Co-ordinator Leah will get back to you.
Email - lphipps@ageukbucks.org.uk
Phone - 01296 431 911

Apply - Word version
Age UK Bucks - Volunteer Application Form.docx

Pdf version (right click save as to your computer)
Age UK Bucks - Volunteer Application Form.pdf