Fighting loneliness and social isolation.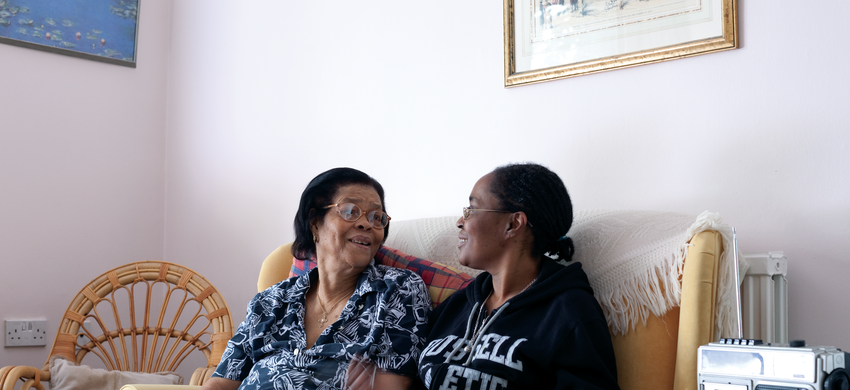 About Befriending plus
The aim of Befriending plus is to enhance quality of life and alleviate social isolation by fulfilling emotional and practical needs.

We match trained volunteers to older people who have limited social contact. This regular contact can make a real difference to an older person's life. We try to pair clients with volunteers who have shared interests and experiences. At the discretion of the volunteer, this could then potentially extend to practical assistance, such as help with transport for doctor, dentist and hospital appointments, collection of prescriptions and pensions, shopping trips and social outings. We can also help clients find out about and access other appropriate services.
Please note this service aims to make people feel less lonely and isolated; it is not a home care service.
How Befriending works
We receive referrals from older people themselves, relatives, health and social care professionals or anyone in contact with an older person who feel their circumstances fit the criteria. All referees are asked to check first with the older person that they would like someone to visit them regularly.

After receiving the referral, the Befriending Plus Scheme Organiser will contact the older person to arrange a visit. As long as the person is appropriate for the scheme, the organiser will endeavour to introduce them to a volunteer.

All volunteers are interviewed and references received before joining our organisation. Full training, covering safeguarding and older peoples issues, is provided before the volunteer is introduced to a client. After the introduction, the organiser remains in contact with both the volunteer and older person on a regular basis.
If you would like to find out more about our befriending service please fill out the online form (below) or you can download the form (below) and email it to
age@ageukbucks.org.uk

Or you can post it to us at
Befriending
Age UK Buckinghamshire
145 Meadowcroft
Aylesbury
HP19 9HH

If you need to speak to someone about the service you can phone us on
01296 431 911