Age UK Calderdale issue advice to help elderly people avoid scams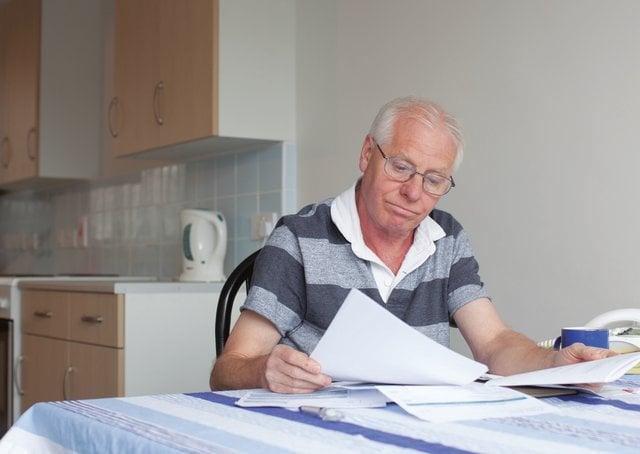 Published on 11 January 2022 03:22 PM
Age UK Calderdale and Kirklees has issued a warning to elderly people to be aware of scammers during the coronavirus crisis.
Age UK Calderdale and Kirklees' Chief Executive, Lisa Butland, said "To see people come together and support their older neighbours during these unprecedented times is really heart-warming – it will be increasingly important over the coming months for people to keep an eye out for each other and offer support to the most vulnerable amongst us.
"However, as always, people must be careful of anyone who may try to take advantage of the situation. We urge people not to give out their bank cards or bank details to those offering to help but instead pay them back with a cheque or via telephone or on-line banking."
Age UK has issued some advice to help stay safe, whic are:
- Your bank will never call ask for your PIN number or for you to give your card to a courier.
- With doorstep callers, always remember: stop, lock, chain, check.
- Avoid pension scams by getting independent advice before making decisions.
- Don't believe letters claiming you have won a fortune, if you didn't enter you can't have won.
- Don't open texts, emails or attachments from someone you don't know.
- Don't be embarrassed to hang up the phone or ask someone to leave your property.
Age UK Calderdale staff are continuing to provide services and support during lockdown, they all have photo ID badges and will be happy to show you.
If you've been scammed, and it involves your money then contact your bank immediately and they will try to recover any money lost.
Report the scam to the police and Action Fraud.
If the scam has made you feel anxious, fearful or guilty speak to Victim Support or the Samaritans.
If you are worried that someone you know, has become a victim, here are a few warning signs to look out for, such as unusual amounts of post in their home; evidence of large cash withdrawals or multiple cheque payments; lack of money to pay for things or lots of phone calls from strangers or companies.
Some scam victims don't realise, or don't want to believe, they have been scammed and feel if they continue to respond their prize will come through. If you are concerned about someone you can raise your concerns with the Council's Adult Social Services department who will make safeguarding enquiries.