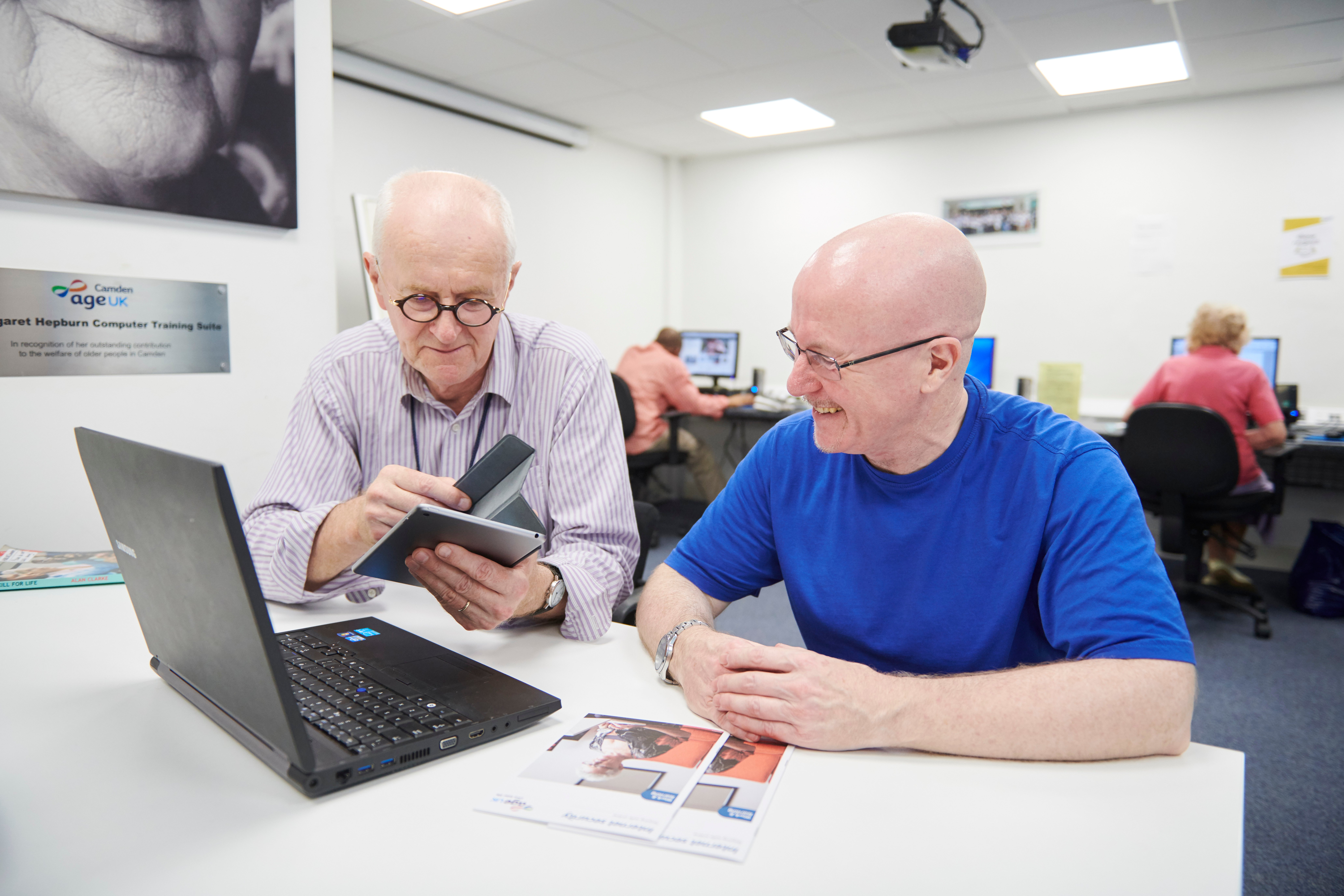 From IT classes on how to work your phone and laptop to digital photography, we've teamed with multiple partners to help older people through Camden not feel digitally excluded.
Digital Safety
On the 20th June we are holding a digital safety presentation at the Samsung Kx centre 11am - 12:30pm. This will be an interesting talk on how to remain safe on the internet. Tickets can be booked here
Gadget Clinic Day
We will be hosting another gadget clinic day at Henderson Court on Friday the 1st July. It will be a day to get help with any technological issues or advice while sitting in the sunshine in the courtyard or the shade inside. All the volunteers are really skilled are able to help with any technological problems you have. We will have slots in the morning or afternoon so if you would like to attend, please email Jake your preference and we will get you booked in.
Digital Photography
We are launching our photography course at the Samsung Kx on the 4th July, which will run till the 25th on each Monday:
4th July
11th July
18th July
25th July
The event will start at 11am so try to get there around 10:50. You don't need any previous experience however if you have done the course before please still feel free to book on as the skills you have learnt will be built on by the end of the course. We understand it is holiday season, so if you can't make one week please don't let that deter you from attending the rest of the course. Tickets for this can be booked here