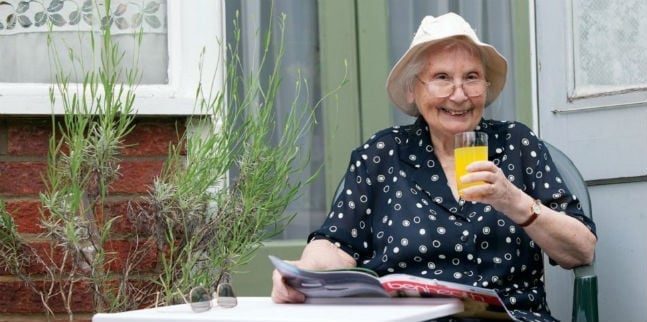 At Age UK Camden we work to help older people love later life. Here are stories from some of the people we've worked with.
Age UK Camden supported me during the pandemic

Age UK Camden was able to support M in food provision via emergency food parcels & our Telefriends service during the Covid-19 pandemic.

I feel so cared for, thank you to everyone

Befriending volunteer Sarah (86) has been visiting Pam (96) for 2 years and they get on like a house on fire as they are both retired teachers.
I wouldn't be here without Age UK Camden

When Joan came to us because of problems with her housing she was desperate and told us she couldn't see herself surviving.

I don't know what I would've done without you

Virdon explains how Age UK Camden helps her to stay active, stay connected and get the most out of life.
Age UK Camden changed my life in ways I never expected

A friend suggested Anita contact us after she received a gas and electricity bill for thousands of pounds, which she was unable to pay. We helped her with the bill and six years later, it's Anita who tells her friends to come to Age UK Camden if they ever have a problem.

All one has to do is ask

Stan is now an active member of Age UK Camden's Campaign Action Group. But he and his late wife first came to us for help on issues they were worried about.
Now that you've read the case studies why not...