Thank you to Galliard Nyxeon!
We want to say a huge thank you to our corporate partners Galliard Nyxeon who have raised an astonishing £5700 for us in 2018. They have shown great support for the work we do to improve the lives of older people by taking part in a brilliant series of fundraising activities.They participated in the outdoor swimming race Swim Serpentine, a World Book Day dress up day, a clothes drive, a bake off, a quiz night and a very muddy Nuts Challenge! Funding our services is becoming ever more challenging and so this sort of fundraising is extremely meaningful for Age UK Camden. All the money they have raised will go towards funding our vital services such as Counselling, Befriending, Information & Advice, and Care Navigation & Social Prescribing. Pictured here are some of Galliard Nyxeon fundraising shenanigans!
If your company is interested in becoming a corporate partner, get in touch with our fundraiser Suzy Barber at suzy.barber@ageukcamden.org.uk or call 0207 249 0400.
Become a corporate partner...

"We work on a global scale and therefore were keen to get involved with something a little closer to home. We chose to make Age UK Camden our Charity of the Year around Christmas, a time when loneliness among older people is very much at the forefront, but we all felt that this should be an issue addressed all year round. Age UK Camden was a perfect fit for us – London based, with practical opportunities and a cause that is close to our hearts. We are proud to work with Age UK Camden and hope we make even a small bit of difference to the lives of elderly people in the borough of Camden."
Katy Braddick of Galliard Health
Enter a sporting event...
"I was nervous before signing up to do the Royal Parks Half Marathon, but Age UK Camden's fundraising team pointed me to great running tips and helped me reach my fundraising target. It was very meaningful to run for such a worthwhile cause; we're all getting older and I know how much work Age UK Camden do in my local community."
Gracie Graham
We have places available for some fantastic sporting events in 2019. See the list here.
Why not get your school involved...
"For our holiday card fundraiser, it was important to have our kids support a charity that was close-to-home and helping people in our local community. Henderson Court is just up the road from our school in Hampstead and it was wonderful for us to donate our sale proceeds to the programmes organised by Age UK Camden at the centre. It was even more special that the children in our choir were able to walk to the centre one morning and perform some songs for the some of the older people for whom the centre is so vital."
Friends of North Bridge House, Hampstead
Arrange a sponsored performance...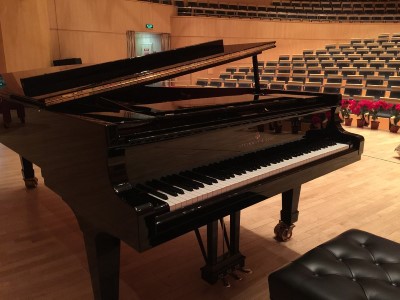 "I was born in Hampstead and have spent much of my life in Camden; in fact Henderson Court is just a short walk from my old primary school. My mother was helped by Age UK Camden in her last years, so after her death in 2016 at the age of 91 it was natural to think of raising some funds for Age UK Camden. I decided to be part of a classical concert, being held in a local church and am very excited to be taking part."
Timothy Roberts - classical keyboard player
Email Suzy.Barber@ageukcamden.org.uk or call 0207 239 0400 to get involved.