Care Navigation and Social Prescribing
Health and social care professionals who provide a free, impartial and confidential service to older people in Camden.
A new Care Navigation and Social Prescribing Service in Camden: The right support in the right place at the right time for Camden Residents aged 18 and over
Age UK Camden is pleased to be able to expand the successful work of our Care Navigators to now offer the service to adults aged over 18. This new project works in partnership with Voluntary Action Camden (VAC) and Wish Plus to provide a Care Navigation and Social Prescribing service.
The new service is provided by Age UK Camden's Care Navigation Team who are trained frontline, non-clinical staff that support patients with complex health needs overa period of 6 weeks to make the best use of local health and care services. The Care Navigators are based at GP surgeries across Camden, and offer an individual service to build patients' confidence in using health services.
With an increasing number of patients with complex and long-term conditions, who need help from a variety of health and social care professionals, many rely on their GP as a first point of contact. It has been recognised that sometimes it would be more appropriate for them to access other services directly. The Care Navigators are trained frontline, non-clinical staff providing patients with information about local health and wellbeing services, inside and outside primary care, based at GP surgeries throughout the borough.
Who are Care Navigators for?
You must be a Camden resident aged 18 or over, registered with a Camden GP and:
living with one or more long-term conditions or
may be at risk of needing a hospital admission or specialist care
Voluntary Action Camden's Health Advocates Team provide drop in sessions in GP practices and in other community settings, including libraries, community centres and faith groups, speaking to residents directly and offering support with accessing community activity provision, support, information and advice. They aim to improve an individual's overall quality of life by supporting, signposting and connecting them with community groups and activities and events in their local area. For information about the time and location of drop in sessions contact the team on 0800 1936067 or email on communitylinks@vac.org.uk
Wish Plus is able to refer individuals to agencies offering Warmth, Income, Safety and Health advice and services. Camden residents can either contact Wish Plus directly on 020 7974 3012 or wish@camden.gov.uk or be referred by Care Navigators or Health Advocates or other services in Camden. The Care Navigation and Social Prescribing Service also works closely with Camden Community Connectors and Mental Health Social Prescribing Services to ensure we all offer a joined up and co-ordinated service to Camden residents.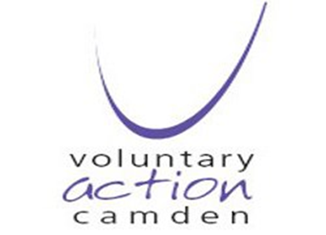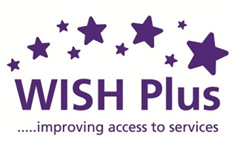 Contact us
You can get in touch by emailing communitylinks@vac.org.uk or calling freephone 0800 193 6067
Referrals
You can refer yourself or ask your GP or clinical practice staff to refer you. Please speak to your GP or practice staff or contact the Care Navigation service.
What happens after I am referred to a Care Navigator?
A Care Navigator will contact you within two days and arrange a time and place to meet you at your GP practice, in your home or a place that works best for you.
Care Navigator outcomes
reduction in GP appointments and accident and emergency visits
reduction in hospital admissions
improved coordination and access to services
improved wellbeing and reduction in social isolation
improved independence and safety at home