Age UK Cheshire currently has over 100 part time and full employees, over 350 volunteers and 12 trustees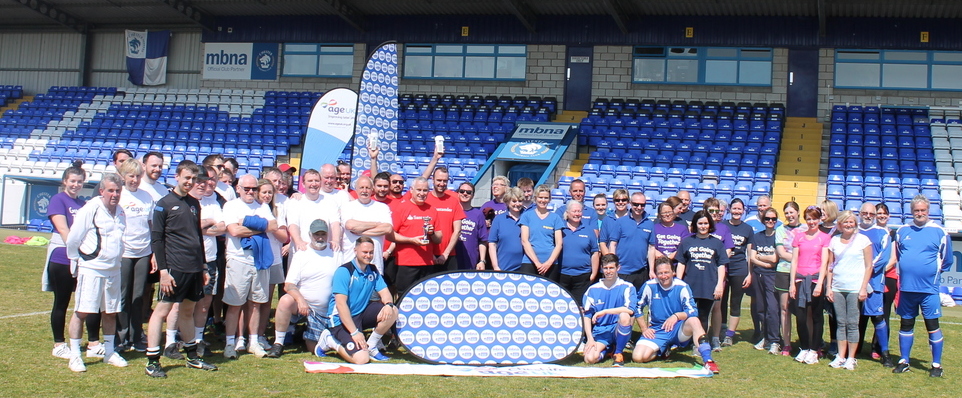 Senior Leadership Team
Dale Maskell, Chief Executive Officer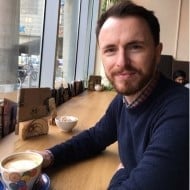 Dale joined Age UK Cheshire in April 2017. Prior to this he was Director of Operations at LGBT foundation, where he was responsible for management and solutions across Insight, Services, HR, performance and organisational change. Dale brings with him a wealth of knowledge and experience. While he was completing his law degree he volunteered in a number of roles at the Students Union and discovered his passion for the voluntary sector, where he has spent the majority of his career. After leaving University Dale took a role as an Outreach Caseworker in Salford, before moving into the Civil Service and then spending over five years as CEO at Citizens Advice Trafford, before moving to LGBT Foundation. Dale has a keen interest in equalities and inclusion and the role that technology can play in enhancing later life.
Helen Flaherty, Head of Finance and Resources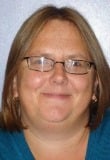 Helen joined Age UK Cheshire in October 2008. After completing her degree in Maths and French many years ago, Helen started her working life as a graduate trainee in Finance. She completed her accountancy exams in 1991 and subsequently qualified as an accountant, continuing to work in the commercial sector. Whilst the transition from the commercial to the third sector was not easy, Helen enjoys the challenges of financial management within a voluntary organisation – and seeing the difference Age UK Cheshire makes to the lives of older people through its delivery of quality services.
Lucy Welsh, Head of Services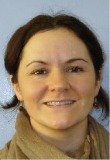 Before joining Age UK Cheshire in 2011 Lucy enjoyed a number of wide and varied roles within the third sector having worked in both national and local charities. As Head of Services at Age UK Cheshire Lucy enjoys overseeing our Dementia Advice Service, Get Active, Get Going Together, Falls Prevention, Men in Sheds, Money Matters and our new and rapidly expanding Wellbeing Coordinator service. There is a real emphasis on preventative support in these vital projects, ensuring that older people can access services and activities to reduce social isolation, enhance quality of life and increase wellbeing amongst older people living throughout Cheshire.
Chris McClelland, Head of Brightlife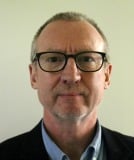 Chris joined Age UK Cheshire as Head of Brightlife in February 2016. The Brightlife project is a partnership based £5.1 million Big Lottery funded Ageing Well programme which is testing out innovative ways of tackling social isolation for residents in Cheshire West and Chester over the age of 50. Central to the programme is the engagement of older people in the design, delivery and evaluation of Brightlife. Chris began his working life in Cheshire delivering and managing careers guidance and youth employment services before moving on to work on social inclusion projects for young people in Greater Manchester. Chris is delighted to be back in Cheshire working with colleagues, partners, volunteers and stakeholders in making a real difference to the lives of older people.
John Webb, Chair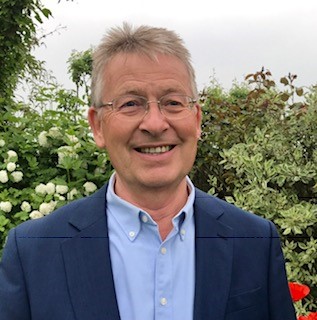 John spent 37 years working in Local Authority social care; his first job was as a care assistant in Chester. After qualifying as a social worker in 1977, John worked in a variety of posts in Cheshire, Halton and Wirral. John retired in 2010, from Wirral where he was Director of Adult service. John joined Age UK Cheshire in 2011 as a trustee and became Chair in 2015. John is married to Margo; they live in Malpas with Ruby their German wirehaired pointer. John and Margo have 3 adult sons and 4 grandchildren. John is also a trustee of Rural Community Services and a member of Malpas Parish Council.
Sheila Wentworth, Vice Chair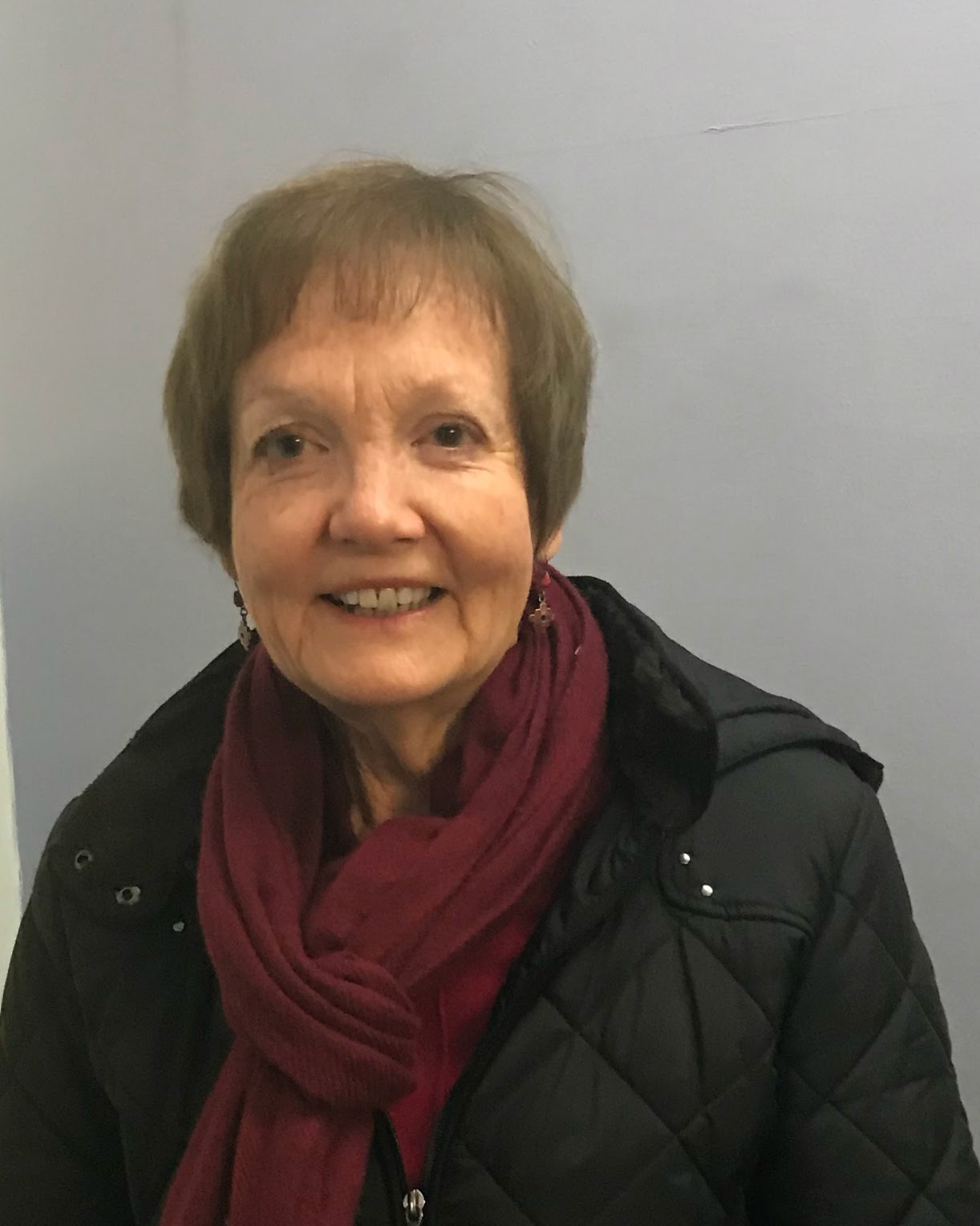 Sheila was born in North Wales. She spent most of her adult life living and working for Social Services in Worcestershire. In 2002, she took up the post of Assistant Chief Social Services Officer in Wrexham and moved to live in Chester in 2004. Sheila retired from full time work in 2009, but then took up independent consultancy work, with a focus on health and social services in Wales until December 2016. Sheila has a son and a daughter, both working for the NHS--one in Manchester and the other in Bristol. In her spare time she enjoys the theatre and cinema, reading, swimming and "running" - completing the Chester Metric Marathon in 2016. Prior to joining as a Trustee in 2016, Sheila was a volunteer for Age UK Cheshire's Money Matters service.
Susan Harrison, Treasurer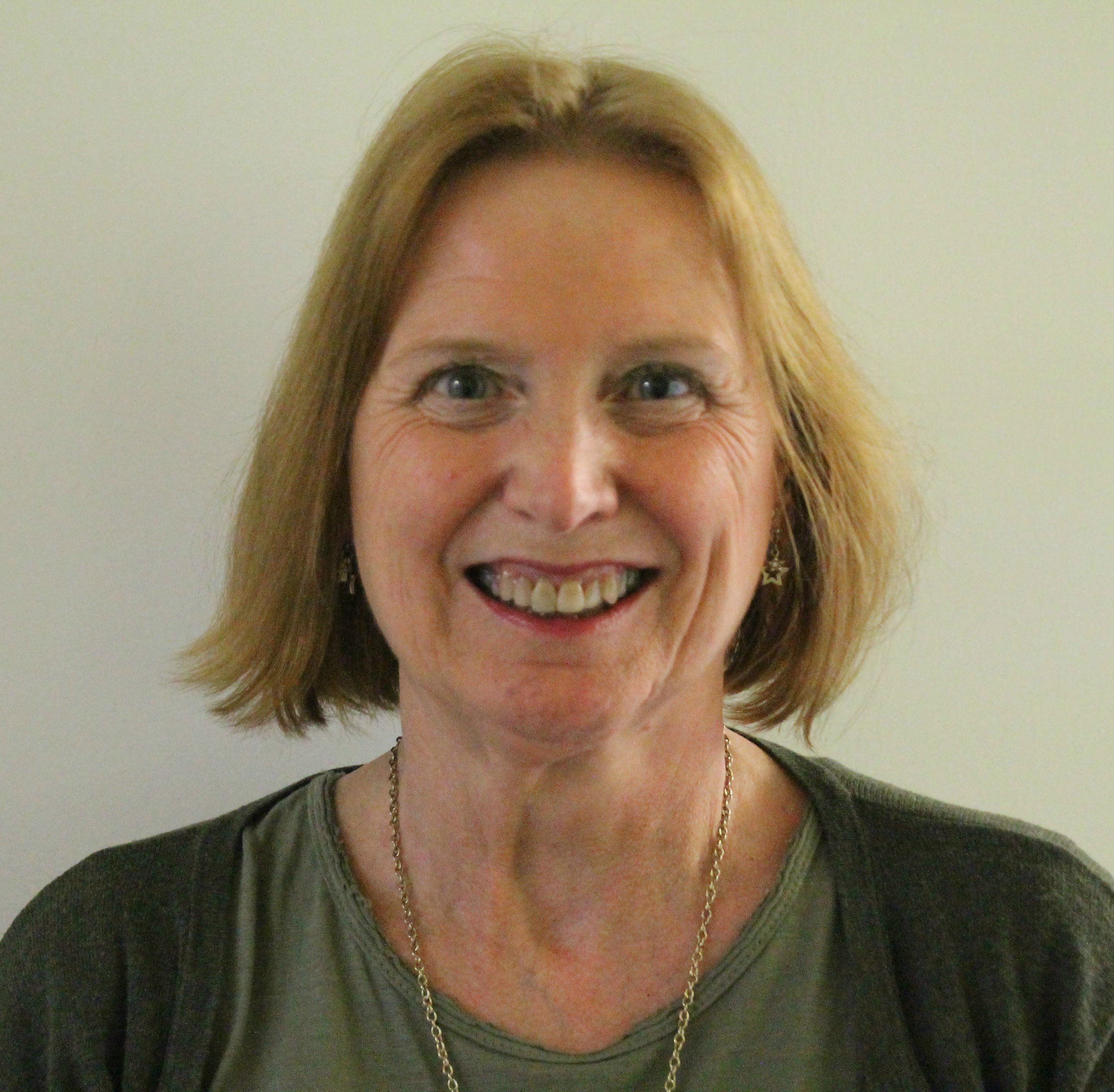 Susan is originally from Gloucestershire, but has lived in Chester for over 30 years and has two children. Susan is a Chartered Account and has worked in various roles within the local authority ICT, third sector and Social Services. She also has NHS experience working in Commissioning, Data analysis and Support and as a Provider. Susan was recently a Trustee for PTA-UK serving for 7 years on the Finance and Risk committee and the Governance, Employment and Nominations committee. She is a Governor for her local primary school, serving on the Finance committee, Pay and Performance. In her spare time she likes to go to the Gym, run and is a member of the local community dance group the Cambrian Queens. Susan joined the Age-UK Trustees in 2016.
Professor Margaret Andrews, Chair of Brightlife Partnership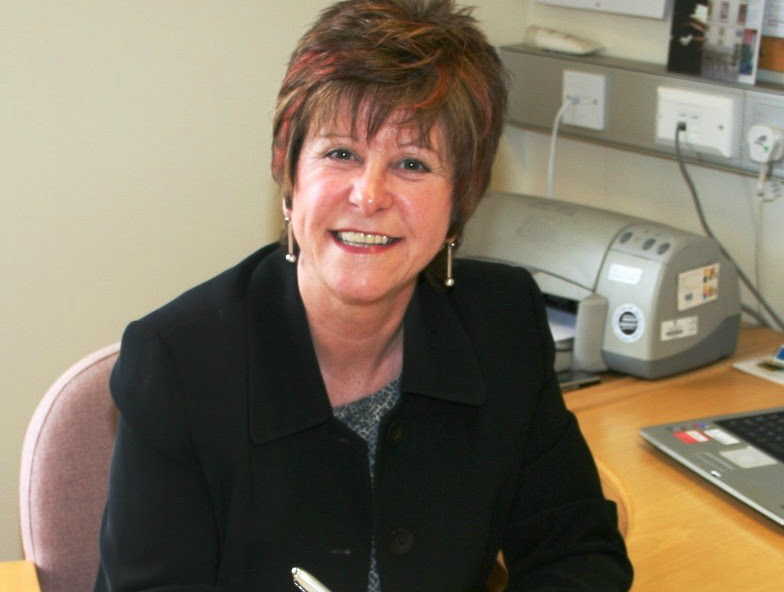 Margaret's career spans both the NHS and the University sectors. Originally she trained as a nurse and moved into higher education in 1990 and the University sector in 2001. Margaret retired from her full time role as Professor/Pro-Vice Chancellor at Canterbury Christ Church University in 2012 and returned to Cheshire. Margaret has researched and published on a variety of topics including mentorship, clinical learning, academic management and leadership. More latterly she has been a Non-Executive Director/Deputy Chair of a Mental Health Trust in the South East of England and over several years has held a number of voluntary roles. Margaret became an Age UK Cheshire Trustee in 2016.
Alan Smith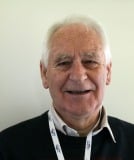 Alan is married with 3 grown up children and 4 grandchildren. He lives in Chester but originally hails from Devon. In his younger days he played a lot of racquet sports but his hobbies now are gardening, reading and family history and he recently became a member of Chester U3A. Alan has been a trustee with Age UK Cheshire since 2005 when he retired as a management accountant working for Cheshire County Council. Alan was asked to become a trustee because of his financial background and he has enjoyed being able to help it achieve a sustainable financial position although there is still work to do.
Rita Hollens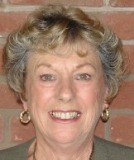 Rita is a long serving member of the Board of Trustees, joining the Organisation in 2000 before it became Age UK Cheshire. Prior to her retirement.that year, she had worked closely with all the Age Concerns across the Borough, providing accommodation in the Council's ten sheltered scheme for Day Services managed by Age Concern. Born and educated in London, Rita moved to Cheshire in 1962 and after bringing three children into the world, re-trained in early years education specialising in children with special needs. Rita then took another change in direction in the late seventies, working for Vale Royal Borough Council gaining experience in social and welfare care of all ages and sections of the community. Gaining a special interest in the care of the elderly, Rita was offered the position of Community Care Manager for the whole of the Borough. She managed the warden service providing twenty four hour protection to clients in their own homes and also to the more vulnerable clients in Sheltered Units. Aside from her role within Age UK Cheshire, Rita is a Parish Councillor, a committee member of Hartford Civic Society and a school governor with special responsibilities for children with special needs.
Nicola Brooks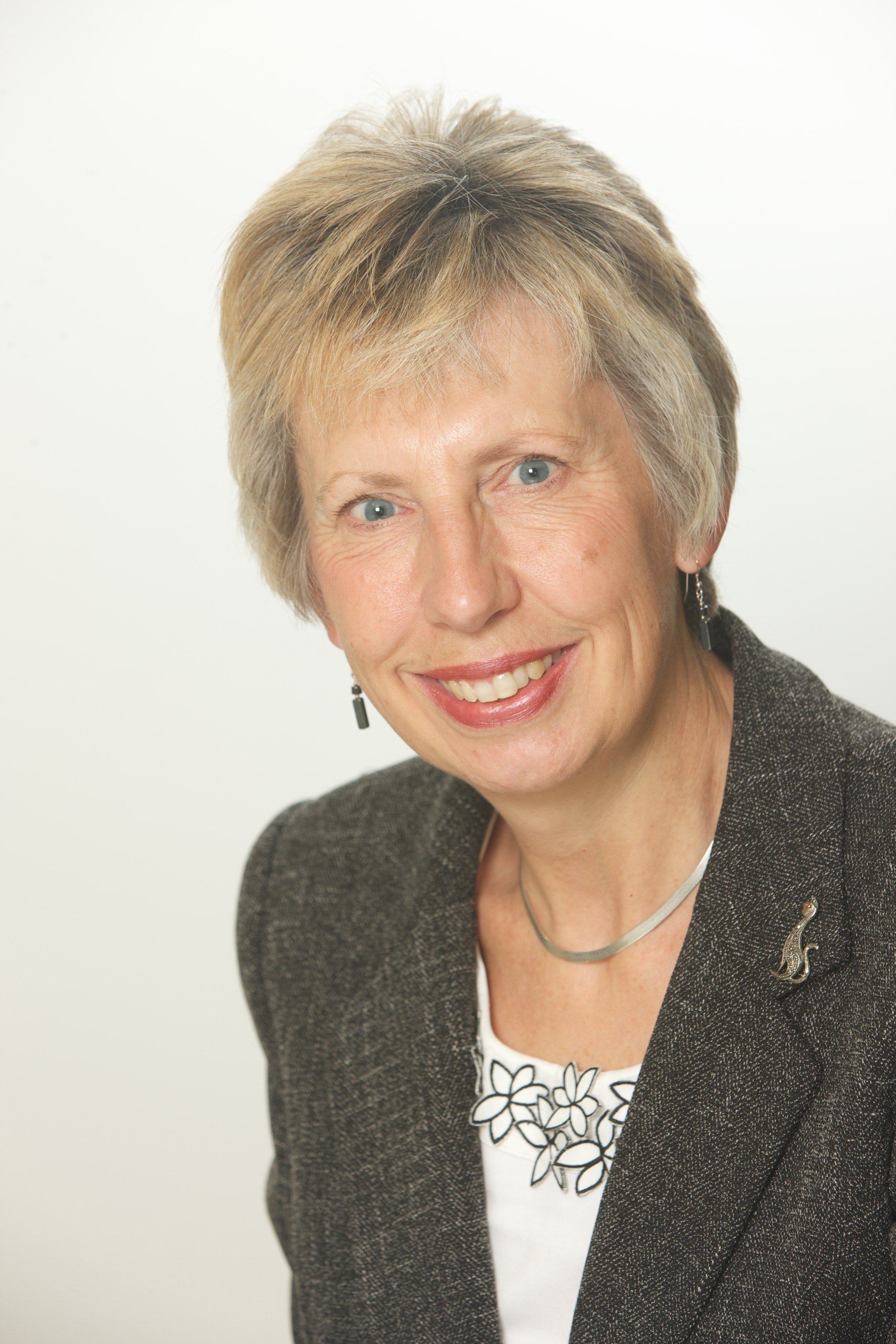 Nicola took early retirement from a senior HR role in Cheshire County Council in 2009, after which she worked as a self employed HR Consultant for a number of years, working on a range of HR projects in the third sector and local government. She is a Non Executive Director with a not for profit company providing residential and other services to older people, through which she has developed a keen interest in services for older people, completing an Open University course in Dementia Care during 2014. Her spare time is devoted mainly to her two horses and to choral singing (not usually at the same time!) Nicola became an Age UK Cheshire Trustee in 2016.
Sarah Twibell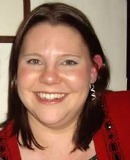 Sarah is originally from Altrincham but now lives in Sale with her two cats. Sarah originally spent a few years living in Tyneside where she was secretary of the local CSSC. Starting work at 16, she has worked in Payroll for almost 20 years, and is now an Assistant Payroll Manager for a large national company. Sarah was Director of local housing association, Trafford Housing Trust for almost 6 years until 2014, a role which she found to be very challenging and rewarding. Her spare time is mostly spent with her family and friends and of course, her two cats! Sarah joined the Board of Trustees in 2016.
Val Pasley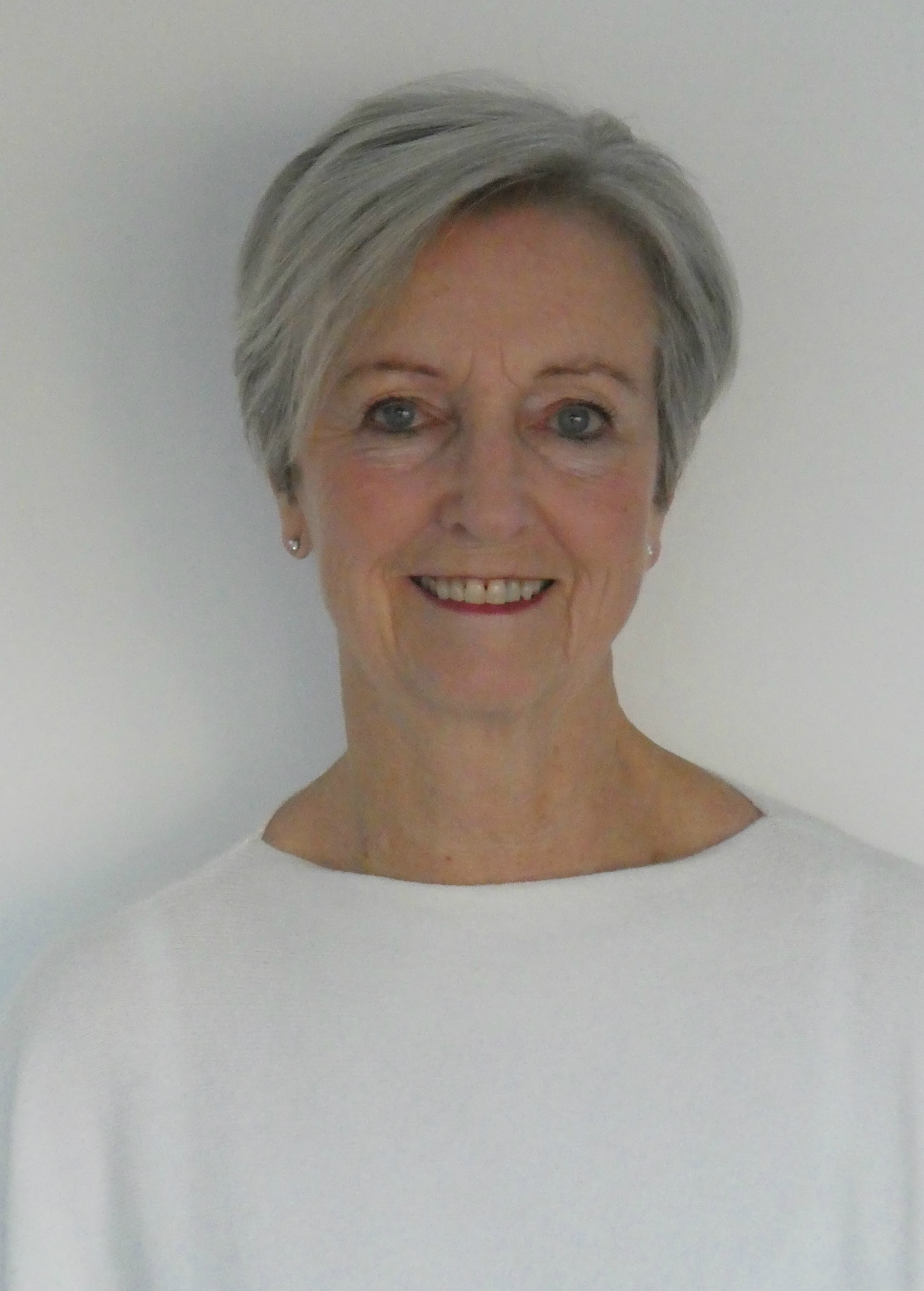 Val worked for Cheshire County Council as a Training and Development Officer and after taking early retirement she set up her own consultancy advising private and voluntary sector organisations. She specialised in Social Care and the implementation of competence-based awards, Investors in People and management development. She was a Non Executive Director of a not-for-profit care organisation for 10 years, acting as Vice Chair for 2 years. She has volunteered for Healthwatch and is a Dementia Friends Champion. In 2015 she joined the Brightlife Partnership and is a member of the Older People's Alliance. Val studied at Liverpool University as a mature student and gained her degree while raising her family. She has lived in Cheshire for over 40 years and is married with 4 adult children and 8 grandchildren.
Amanda Woodvine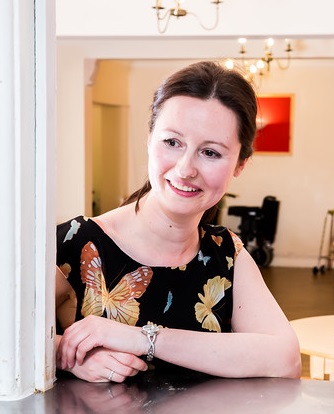 Amanda's early career was spent working in Wills and Probate law, mostly advising an older client base. After experience working as a campaigner for a national charity; as an editor, working in publishing; and voluntary roles, including citizen advocacy, she took her current role as Chief Executive for a small national charity. Amanda has particular interests in championing equality, diversity and inclusivity in the social care sector; marketing; and community engagement.
Darren Earnshaw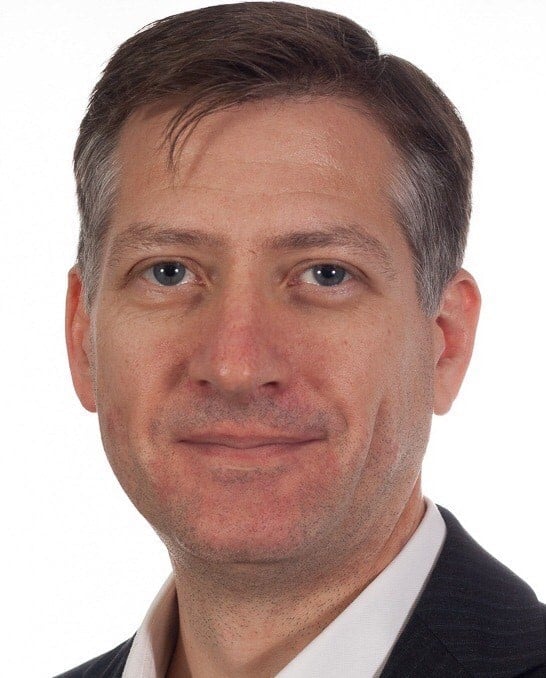 Darren currently works in financial services for a British Bank as a Technology Director leading on innovation. He has over 25 years of business and technology experience in a variety of management, leadership and technical roles across Consultancy, Finance and Healthcare. He started his career as a software developer with the NHS. Darren is also an advisor and mentor to a number of early stage technology companies. Prior to joining AgeUK Cheshire, Darren was Trustee for a national charity seeking to address loneliness and social isolation. Originally from Yorkshire, Darren has lived in Alderley Edge since 2000 with his wife and his now teenage son.
Simon Bunyan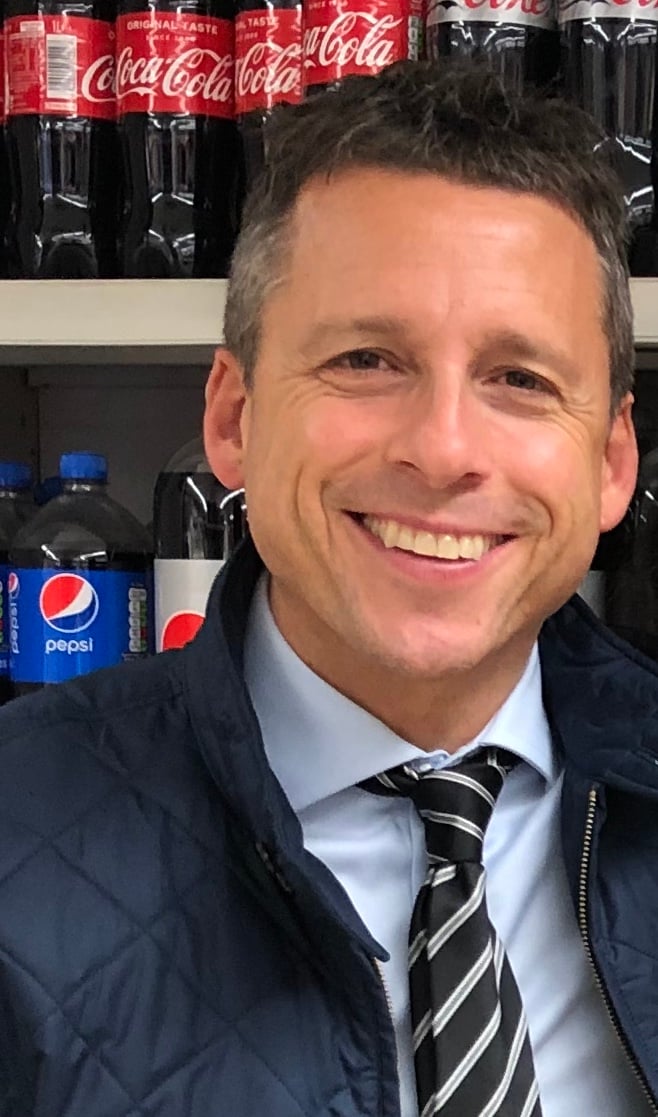 Simon currently works as 'Head of Labour & Deployment', leading the strategic workforce plan across Sainsbury's & Argos. Previous to this he was 'Head of Stores' across the Midlands following a number of years in Strategy focusing on new business solution. He lives in Sale, South Manchester with his wife Natalie and miniature pinscher, Minnie. Simon spends most of his spare time with his family, attempting to keep fit in the gym and riding motorcycles across the country. He became a trustee of Age UK Cheshire in 2019 and has a keen interest in enhancing later life through advances in technology
Richard Hibbert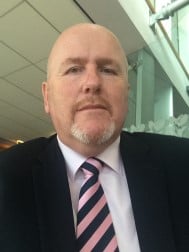 Richard is married to Caroline and has lived near Nantwich for 35 years. Most recently Richard has led a very successful software and consulting business, again based in Cheshire. Part of this has involved helping small businesses that may face failure recover their performance and enjoy increased success - which normally means increased employment too. In between this, Richard is a Parish Councillor, Chairman of a local Neighbourhood Plan initiative and now delighted to be part of the Age UK Cheshire team.