Little hats, big difference - the Big Knit is back!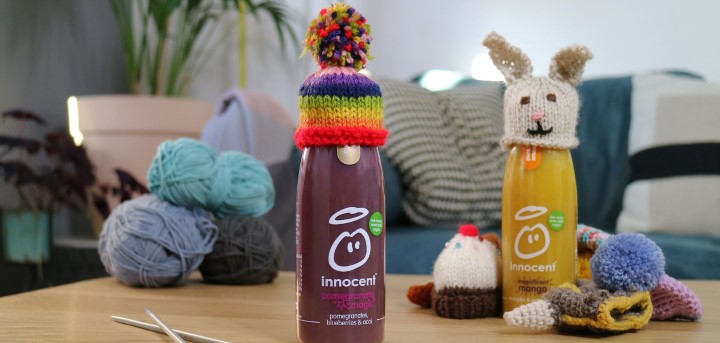 Every year, an army of woolly warriors take up their knitting needles and crochet hooks as part of the Big Knit for Age UK Cheshire - we would love for you to join us.
What is the Big Knit?
The Big Knit is a partnership campaign between local Age Uks, Age UK National and innocent. The campaign has been running since 2003 and with the help of many volunteers last year a total of 1.5 million little hats were sent into Age UK, raising just under £3 million for local Age UKs across the country!
But it takes a lot of little hats to make a really big difference - that's why we need as many people in Cheshire as possible to get knitting! On this page, you'll find everything you need to get started.
We would like to say a big thank you to everyone that has got involved with knitting mini hats for our campaign so far. We're halfway there to our target of 6,000, receiving over 3,000 hats. We receive 25p for every hat, this means you have raised £750 so far that will go to supporting older people across Cheshire – thank you so much.
How to get involved
Step 1: Choose a pattern – we have a selection of new patterns for you to try this year.
Step 2: Knit, Knit, Knit (or crotchet) away!
Step 3: Hand in or post your hats:
Age UK Cheshire
The Big Knit
Castle Community Centre
Barbers Lane
Northwich
CW8 1DT
Or, drop your hats off at one of our local shops.
Step 4: Show off your knitting skills and inspire others
Why not set yourself and friends a hat challenge? Try knitting 100 hats in 6 months! Or how about encouraging your local knit & natter group to knit hats too? You can always start your own group!