Bright Memories Dementia Service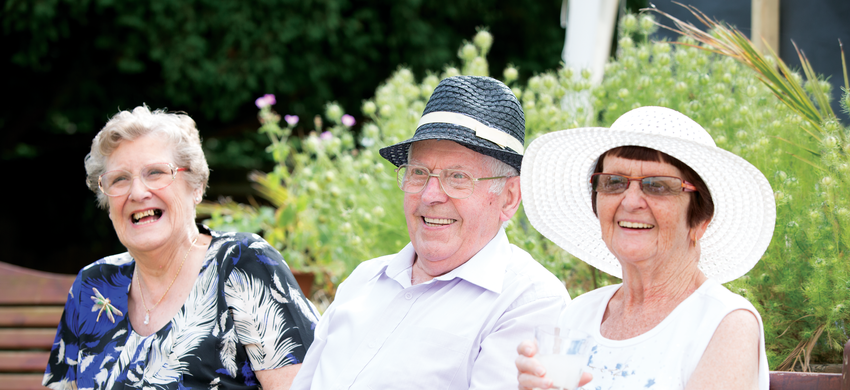 The Bright Memories service is a day activity group for people living with the early stages of dementia.
At the activity groups, we have a natter and enjoy a wide range of activities that combine mental, physical and social stimulation, including arts and crafts, reminiscence therapy, quizzes, music and movement and a variety of games such as darts, dominoes and carpet bowls. Included is a delicious and nutritious hot two-course meal, with plenty of tea, coffee, cold drinks, cakes and biscuits during the day.
At Age UK Cheshire's Dementia Centre, we provide a high level of support and a wide range of activities for those attending, as well as providing all important respite for carers. We believe that memory loss shouldn't be a barrier to fun, friendship and stimulation for the mind and we are passionate about creating a safe, caring and welcoming environment for our members.
As a local charity focusing on the needs of older people, we have many years experience of in providing interesting, stimulating and appropriate activities for people living with the early stages of dementia. This service builds on that experience, using a combination of paid staff and volunteers, to ensure those we are supporting and their carers receive an excellent level of service.
Who is the service suitable for?
Our activity groups are suitable for people living with the early stages of dementia. We do not offer any assistance with personal care but can offer support to ensure that everyone who does attend has a thoroughly enjoyable experience.
When is the service on and how much does it cost?
Day: Mondays, Wednesdays and Fridays.
Time: 10am - 3pm
New Venue: Age UK Cheshire's Dementia Centre in Northwich.
Cost: £50 a session (includes 2-course meal and refreshments).
How do I register an interest in attending the club?
Interested in knowing more about our Bright Memories Club?
For a chat about the service, please contact us between 9:00am and 5:00pm, Monday to Friday. We look forward to hearing from you!