Age UK Cheshire's Castle Community Centre offers a range of computer skills, learning and leisure classes for the over 55s. The building, which is situated on Barbers Lane in Castle, was formally known as Castle and Winnington Old Friends Club. It now offers a wide range of classes in computer skills, languages and leisure.
For What's On, please download the timetable at the bottom of this page, and click on Related Links to find out more about what we have to offer.
Current courses include:
Body Moves
Yoga / Pregnancy Yoga / Adult Yoga
T'ai Chi
French / French Conversation
French beginners
French Intermediate
Old Friends Club
Slimming World
Computer & Photography (IT/computer lessons)
Exercise to Music / Keep Fit
Dementia Activities Group
Under our Active Health service, we also offer a number of activities that are run from different venues across the county, including Walking Football, Swimming, Falls Prevention classes, Seated Exercise groups as well as a number of different walks across Cheshire, ranging from weekly strolls to more challenging walks. In addition to what we offer, there are also many more independent groups that we can sign post people to.
For more information about dates, times and course fees, please contact us on 0845 618 2858. We also offer building hire or individual room hire at very competitive rates.
The Tea Rooms
Castle Community Centre's coffee shop has recently undergone a complete re-design and has now re-opened as a Dementia friendly Tea Room. The Tea Rooms will be open to the public on Tuesday's and Thursday's 11-2.30pm and closed for private bookings the rest of the week/weekend.
Can you help us?
We are always on the look out for volunteers to help support us in running our Community Centre. If you can spare a few hours and would like to find out more, please contact us on 0845 618 2858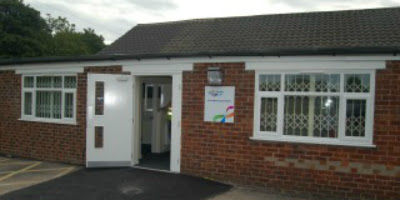 Contact
Castle Community Centre, Barbers Lane, Castle, Northwich CW8 1DT. Phone: 0845 618 2858 Email: ccc@ageukcheshire.org.uk
Opening Times
Monday - Friday (9am - 12pm) and (2pm – 4pm)