Falls can be devastating and the risk of falling increases with age. Having a fall can result in serious injury and is a common cause of hospital admissions. A fall can also reduce confidence and increase anxiety about future falls.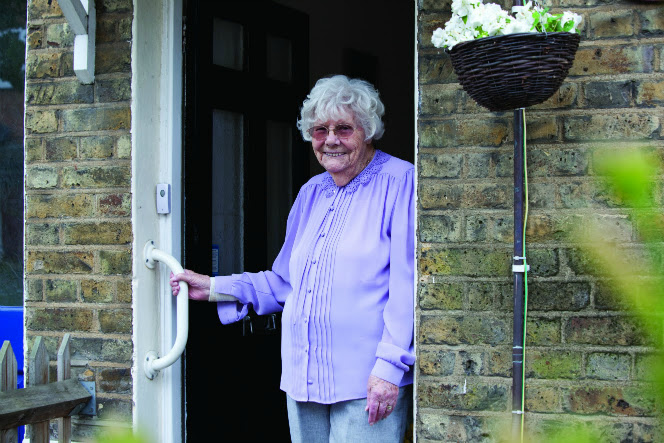 Age UK Cheshire's Falls Prevention Team works to reduce the number of older people having falls in their homes.
By carrying out home visits to individuals and talks to groups, we are able to give general advice on how to prevent falling and highlight possible hazards found in the home which can cause falls.
The service is available to anyone over the age of 60 across Cheshire West and Chester.
A Falls Prevention Coordinator will telephone you to arrange an appointment to visit. During this visit, the coordinator will discuss any concerns you may have about falling in your home and look at possible causes including:
Vision and hearing
Footcare
Diet
Medication
Personal care / bathing
Hazards in the home
The Falls Prevention Coordinator may advise that you would benefit from making some minor alterations in the home such as the fitting of grab-rails. Age UK Cheshire cannot fund this work but they can put you in touch with a reputable handyman or suggest alternative ways you may choose to get the work done. All the advice we provide is free and Age UK Cheshire do not profit from any work you choose to have undertaken.
Anyone who feels an older person is at risk of falling or who has fallen can contact us - health and social care agencies, voluntary organisations, carers, relatives, friends and neighbours. Of course if you have had a fall or are concerned about falling, you can contact us yourself.
*** Due to the current Coronavirus pandemic our normal way of working by doing home visits has been paused. Our team is still working hard to support and advise anyone requiring falls prevention information and advice. We are conducting free falls prevention telephone assessments - which we have received positive feedback on. Before each telephone appointment information is sent out to help individuals prepare for the assessment.***
For further information or to request a telephone assessment please contact us using the details below.
Contact Us
Phone (Northwich): 01606 884446.
Email: tracy.etherington@ageukcheshire.org.uk
Phone (Ellesmere Port): 0151 348 5495/6
Email: jill.quinlan@ageukcheshire.org.uk / victoria.gardner@ageukcheshire.org.uk