Sharing Time (Befriending)
It is often said the greatest gift that you can give is time, and with that in mind we are on the lookout for people who are able to share the gift of time with an older person in Cheshire.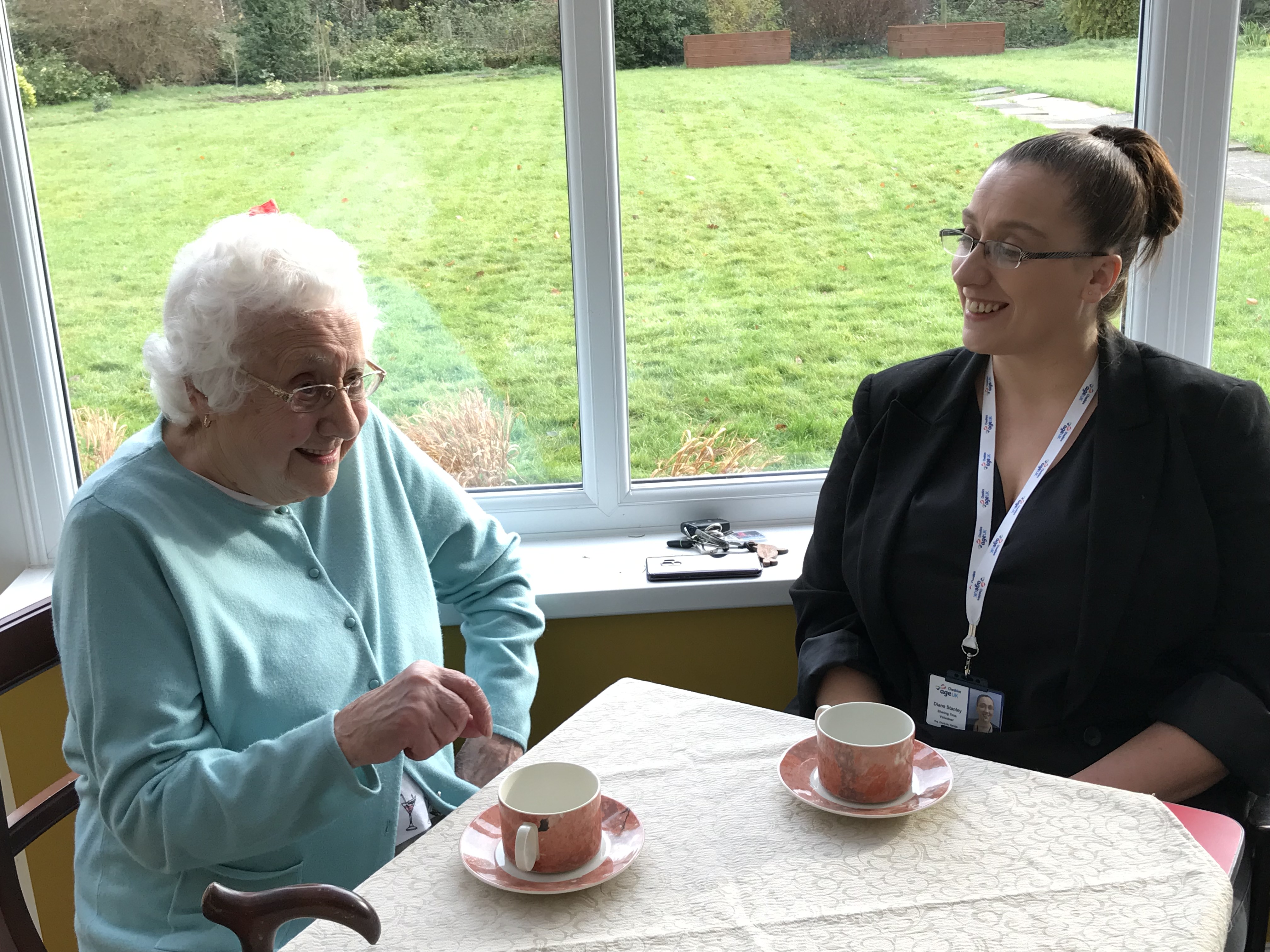 The Service
'Sharing Time' is a telephone befriending project that works across the whole of Cheshire, matching people who like to have a chat with an older peron who also enjoys a chat on the phone! The project works to match people over 50 with people who have said that they would be interested in making a new connection with somebody for regular catch-ups.
Individuals and volunteers will be matched, and then agree the dates and times that they will make the call. Sharing Time aims to be sustainable and create long lasting friendships.
For people who want to make a new connection...
To access the project you will need:
To be resident in Cheshire.
To be over 50
To feel that you would benefit from regular calls with a friendly person who also enjoys a chat.
For people who are keen to be connected with an older person in Cheshire...
We will match you with an older person who would benefit from having a regular chat. It may be that you call for a chat once a week over a cup of tea. This can be more or less, depending on what you both agree.
If you decide to volunteer for this project, all we ask is that you can commit to a minimum of one hour per week. This could be a weekday, an evening or at a weekend.
To volunteer for the project you will need:
To be 18 or over to register
To be able to commit to our volunteer induction (this is done remotely at your own convenience)
To commit to contacting for up to 1 hour per week.
Please do get in contact with Joy or our team to learn a bit more...
Telephone: 01606 305012
Email: linda.smith@ageukcheshire.org.uk - if you, or someone you know would benefit from a telephone befriender.

Email : volunteering@ageukcheshire.org.uk - if you would like to volunteer as a telephone befriender.