Sharing Time (Befriending)
It is often said that time is the greatest gift that you can give, and with that in mind we are on the lookout for individuals and couples who are able to share the gift of time with an older person in their area.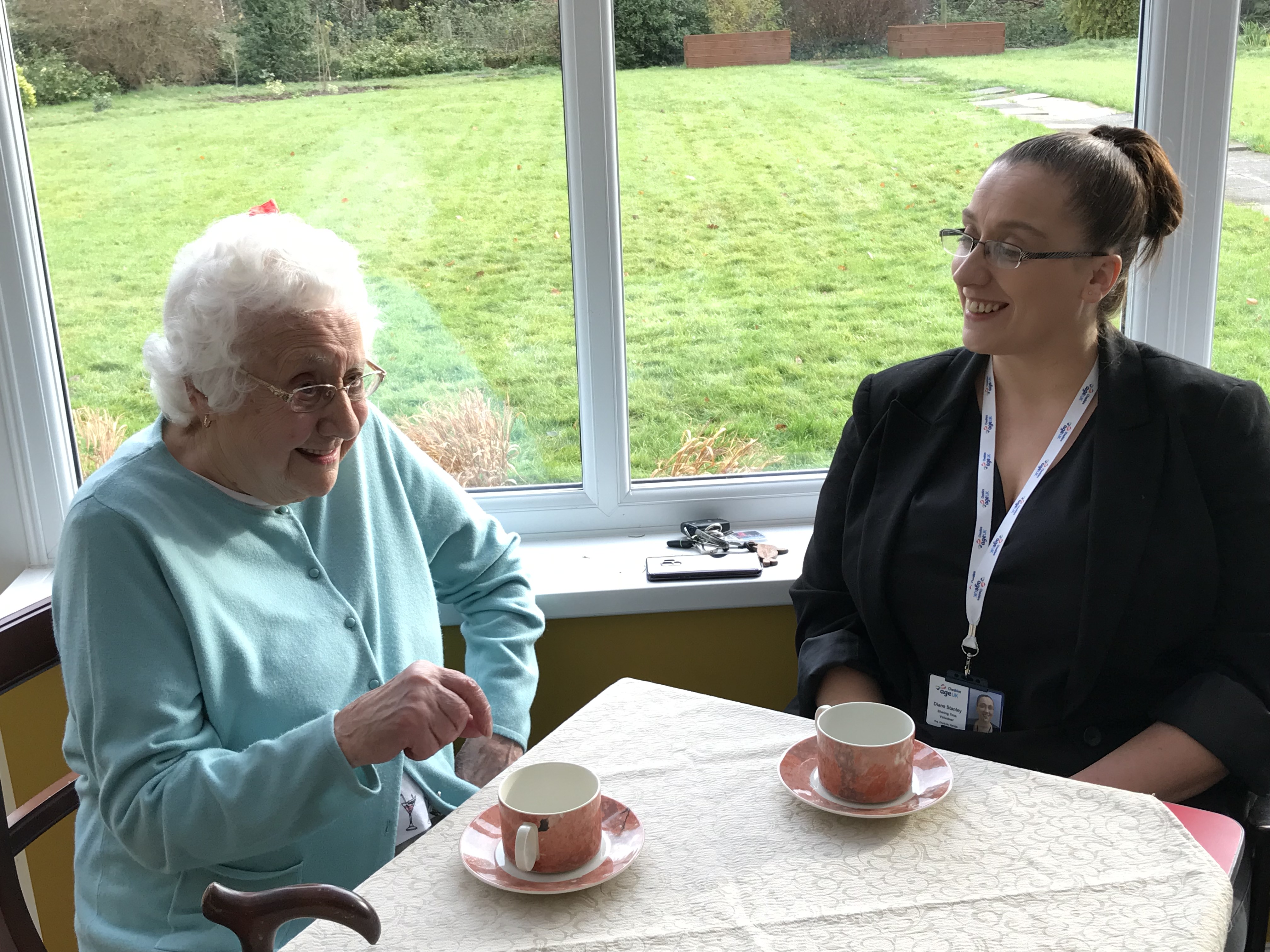 The Service
Sharing Time is a face to face befriending service which operates in and around Northwich and has been set up to reduce social isolation for the over 50's. The service is suitable for clients who are over 50 who feel that they are lonely or isolated and would like regular companionship through a weekly visit.
Clients and volunteers will be matched and the volunteer will arrange regular visits. Sharing Time aims to be sustainable and create long lasting friendships so once you have been in the service for a while and are satisfied that you will stay in contact we will sign you off from the service allowing you to continue your friendship.
For Clients
To access the service as a client you will need:
To be resident in or around Northwich.
To be over 50
To feel that you are lonely or isolated or that you would benefit from regular contact from one of our volunteers.
For Volunteers
We will match you with an older person who would benefit from having a regular visitor. It may be that you visit for a chat once a week over a cup of tea, that you go out together for a walk or visit somewhere of mutual interest.
If you decide to volunteer for our new service, all we ask is that you can commit to a minimum of one hour per week. This could be a weekday, an evening or at a weekend.
To volunteer for the service you will need:
To be 18 or over to register
To be able to commit to our volunteer induction
To commit to visiting for a minimum of 1 hour per week.
Contact
T: 01606 884920 / 07590 861 403
E: joy.geary@ageukcheshire.org.uk