Lockdown: A Year In Review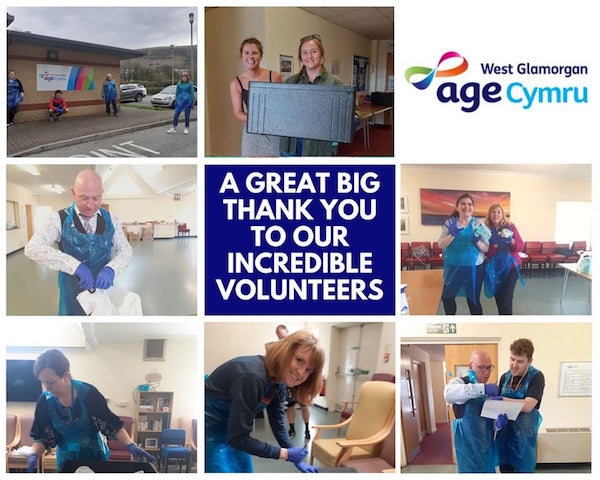 Published on 23 March 2021 12:26 PM
Believe it or not, it's been an entire year since the PM graced our television screens and asked us all to 'Stay at Home'. For some, this year has passed in the blink of an eye; for others, it has lasted a lifetime.
Whilst many organisations were forced to lockdown, we are proud to say that we stepped up and adapted our services to meet the needs of older people in the local community. We launched a Covid-19 advice line to answer questions about changes to local services, accessing medication, staying safe and dealing with the unique national lockdown. We also launched a meal delivery service to ensure older people in the area could access hot, home cooked nutritious food at a time when supermarket shelves were regularly bare.
Our Homecooked Meal Delivery Service launched on the 27th March 2020; since then, we have provided over 16,400 affordable hot meals to members of our community.


Our Information & Advice service has received 3,452 different enquiries, and we've helped 1,525 clients in the Swansea, Neath Port Talbot and Bridgend area.


During this time, we have also totalled an incredible 2,127 volunteer hours!
We would like to reiterate how incredibly thankful we are for the extraordinary dedication, hard work and flexibility of our staff and volunteers throughout the Covid-19 pandemic and the national lockdown. Working together, we have provided much-needed help and support for older people in Swansea, Neath Port Talbot and Bridgend, from meal deliveries, information and advice, and home support.
Restrictions are beginning to ease and the vaccination effort is going from strength the strength, but still the year ahead is uncertain. Come what may, we remain committed to achieving our mission and supporting our clients in any way we can.
We really couldn't have done any of this without you.
Regular donations mean that we can adapt to crises and emergencies, ensuring that we can always be there for your community when you need us. Please consider becoming a regular supporter by setting up a standing order. As little as £2 a month would be a fantastic gift that would help us help so many people.