Loving Later Life events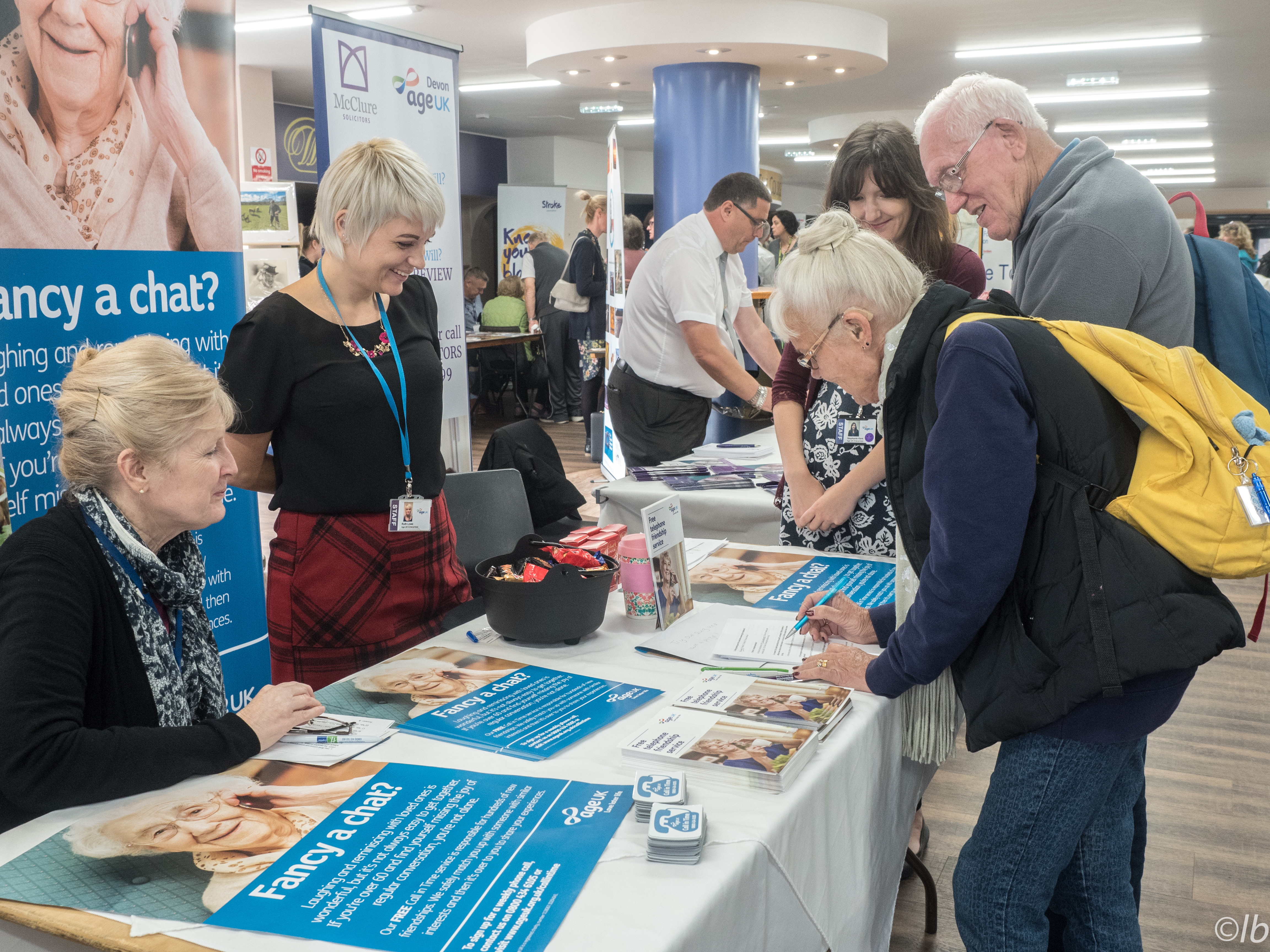 Published on 30 November 2018 01:45 PM
The two Loving Later Life events were part of the Prudential UK 'Later Life Links' programme which launched last year at Age UK Devon, which sees our trained staff provide older people with access to relevant and appropriate information, support, advice and links to services to tackle all sorts of issues.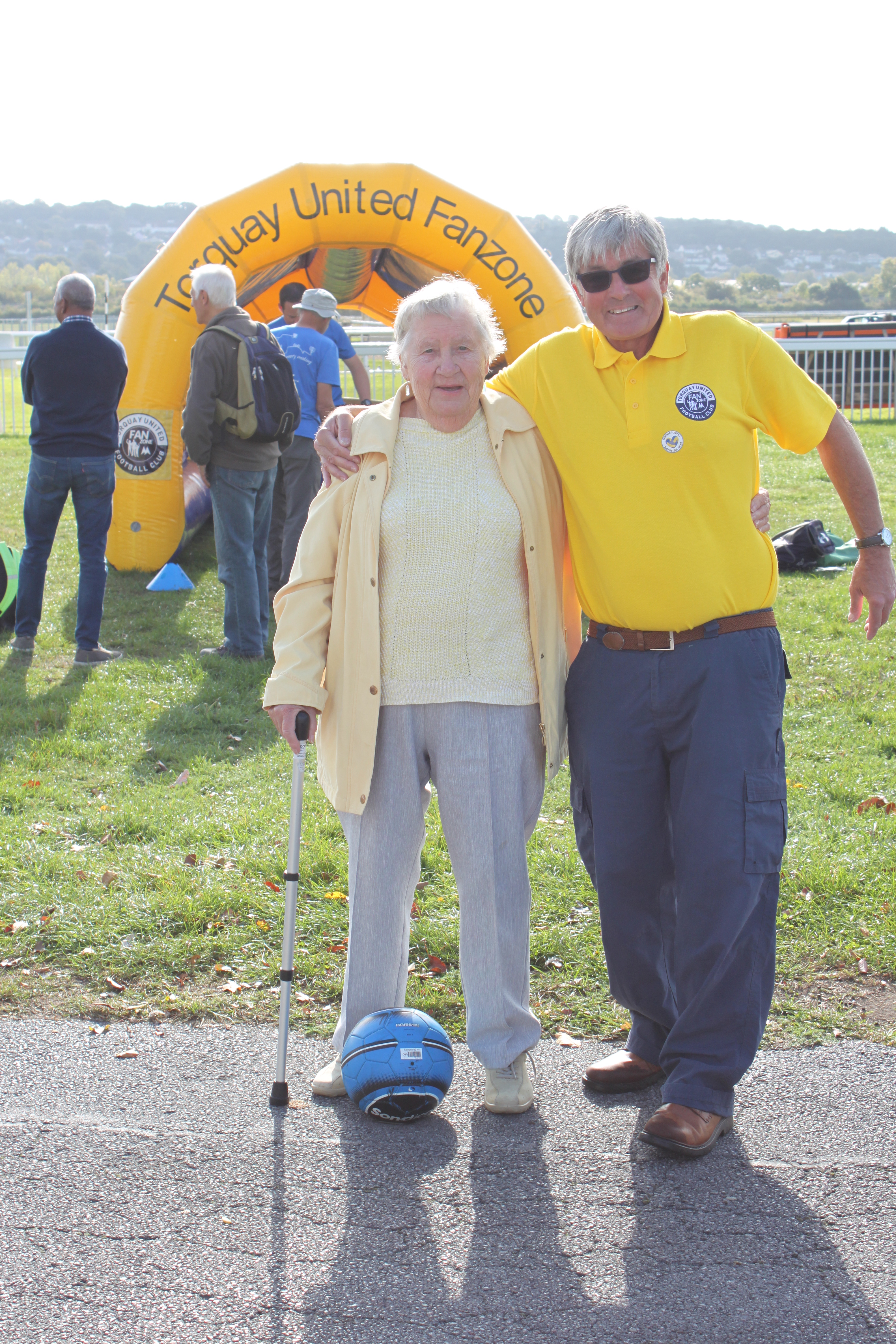 Our first event took place in June at Honiton Over 55s Centre, and our second event took place in October at Newton Abbot Racecourse. Both focused on a range of areas, from loneliness and isolation to problems accessing good care, dealing with a bereavement or even help getting online.
Over 200 people aged 50 and over travelled from all over Devon to attend the event at Newton Abbot Racecourse where they were able to make the most of opportunities to try new activities and find out about support available to make more of later life. We worked in partnership with Active Devon to use our event as an opportunity to launch a new project, Connecting Actively to Nature (CAN) aimed at supporting people over 55 to be more active outdoors, with all the benefits that brings. Those who attended were able to try new activities such as yoga, walking basketball, golf, walking rugby, archery and cycling!
One lady in her 80s travelled from Seaton to our event at Newton Abbot Racecourse and made the most of the day by trying out most of the activities, including archery, netball, short mat bowls and even had a go at scoring a goal at the Torquay United inflatable 'Speed Goal' activity. Over 30 people got back on their bikes and had a refresher course from a British Cycling Coach and the same number of people had coaching to perfect their golf swing!
Top image © Lynn Buckey
A note of thanks...
"A big THANK YOU to you and all the team for an "AB FAB" day at Newton Abbot for the AGM and especially what followed. There was so much information available and the activities were great.
Annette and I spent a good hour speaking to most of the information providers behind the tables, had lunch then I was desperate to hit a golf ball. Why you may ask? My son-in-law is an extremely good golfer and his ten and thirteen year old sons and our daughter, his wife, are also. So never having lifted a golf club, with the expert tuition I was able to get very close to the bulls eye with each hit. I was delighted. (I did play hockey twice a week until I was 26.) I then wanted to have a go again on a bike, as I wasn't very good last year at Haldon Forest. Here again the tuition for a beginner, who had previously only had a "sit up and beg" three speed bicycle, many years ago, was great.
During the time I also went to the knitting table and helped a beginner, and Annette had a go. I am hoping she will come to Knit & Natter at Number One.
You did ask when you came to see me if I would be willing to use my craft skills somehow within Age UK Devon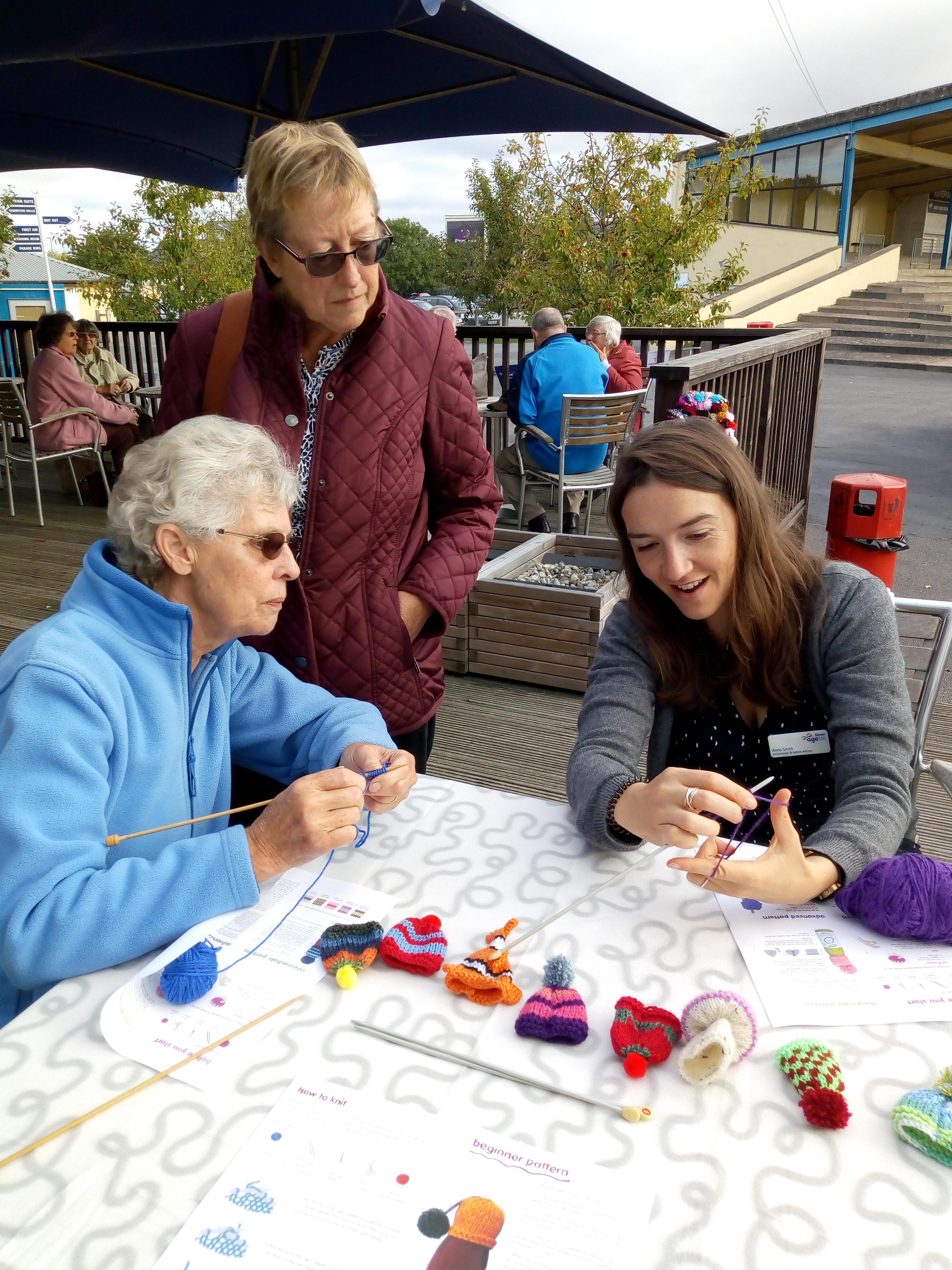 . I said no to you but have changed my mind. I hope that I can pace myself well enough so that I don't "crash" quite so often with this M.E.
Thank you again for such a wonderful day, with the weather also co-operating."
Trish Needham, Age UK Devon volunteer