engage - spring 2019
Published on 28 March 2019 12:56 PM
Our engage spring 2019 edition is now available.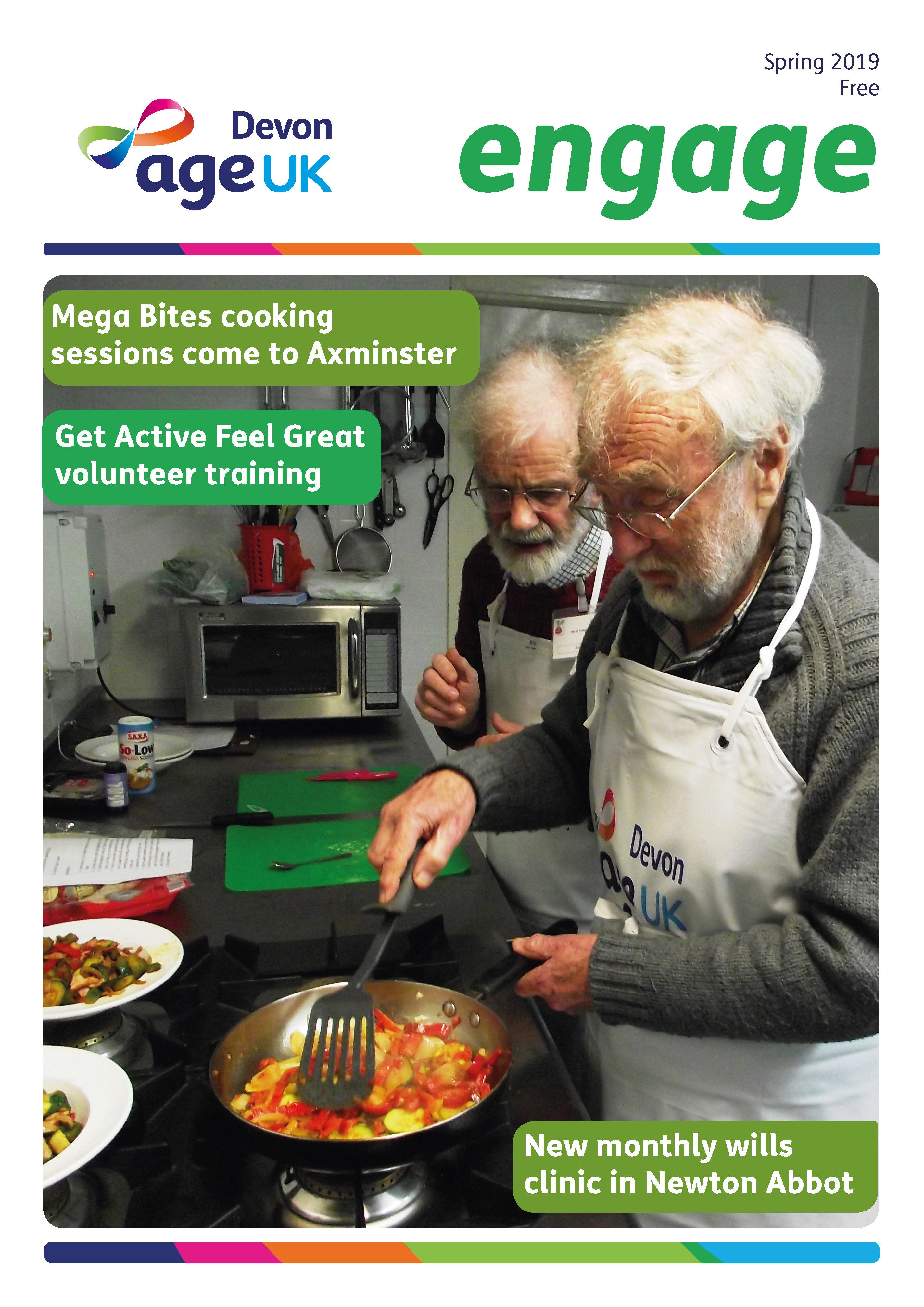 In this edition we are introducing our new men cookery sessions which are being delivered in Axminster in partnership with Cosmic and Half Food Hub. We also welcome a new foot care practictioner who will undertake home visits in and around East Devon, and Marie our new Enabling & Home Support Advisor/Administrator.
Our main feature showcases our recent Get Active Feel Great training to people with an interest in leading a physical activity class or group to help older people maintain mobility, independence, physical health, cognitive ability, social connectedness and
emotional wellbeing.