Age UK Devon set to make winter warmer for older people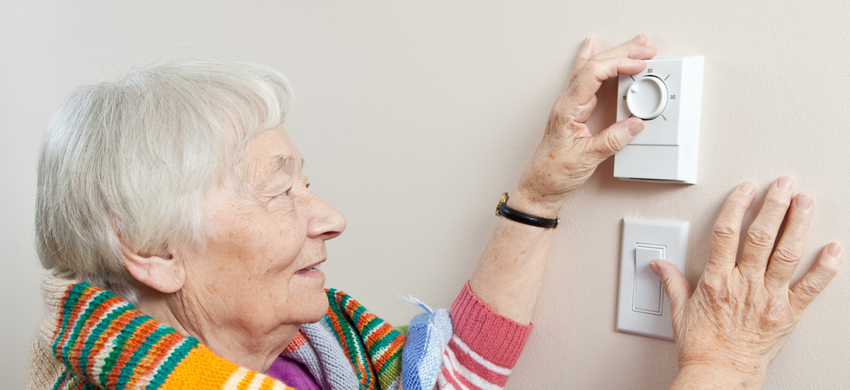 Published on 06 November 2019 11:36 AM
Age UK Devon is set to continue work supporting older people struggling during the colder months thanks to continued generous funding from E.ON. The funding will help alleviate the effects of fuel poverty on older people by relaunching its Warm Homes Programme throughout the winter months.
The Warm Homes Programme is now in its 9th year and last year, we helped hundreds of older people boost their annual income by an average of £3,000, which helped keep their home warm.
Thanks to E.ON's support, local Age UKs and Age Cymru partners across England and Wales, including Age UK Devon, will be able to help older people to reduce their energy consumption and become warmer during colder winter months.
Older people in Devon can take advantage of free benefits advice with trained advisors who can assess their eligibility for benefits and provide support to claim what they are entitled to. Advice is free, impartial and confidential and also means that Age UK Devon can refer people to additional services and support.
Many older people have commented on what impact this service will have on their lives:
"After receiving my Attendance Allowance my everyday life has not been such a financial worry, I can't thank this service enough for what it has done for me."
"The advice received from your colleagues was one of encouragement and with genuine understanding and sympathy for our health issues. I was delighted when both of our applications were accepted."
With E.ON's generous support Age UK Devon has already helped thousands of vulnerable older people address two of the biggest issues that impact on older people's ability to stay warm and well in winter: the cost of living and heating homes efficiently.
Older people in Devon who would like to check for entitlements, can get in touch with Age UK Devon by contacting the Information and Advice Team on 0333 241 2340 or info@ageukdevon.co.uk.