Engage Spring 2020
Published on 11 February 2020 03:08 PM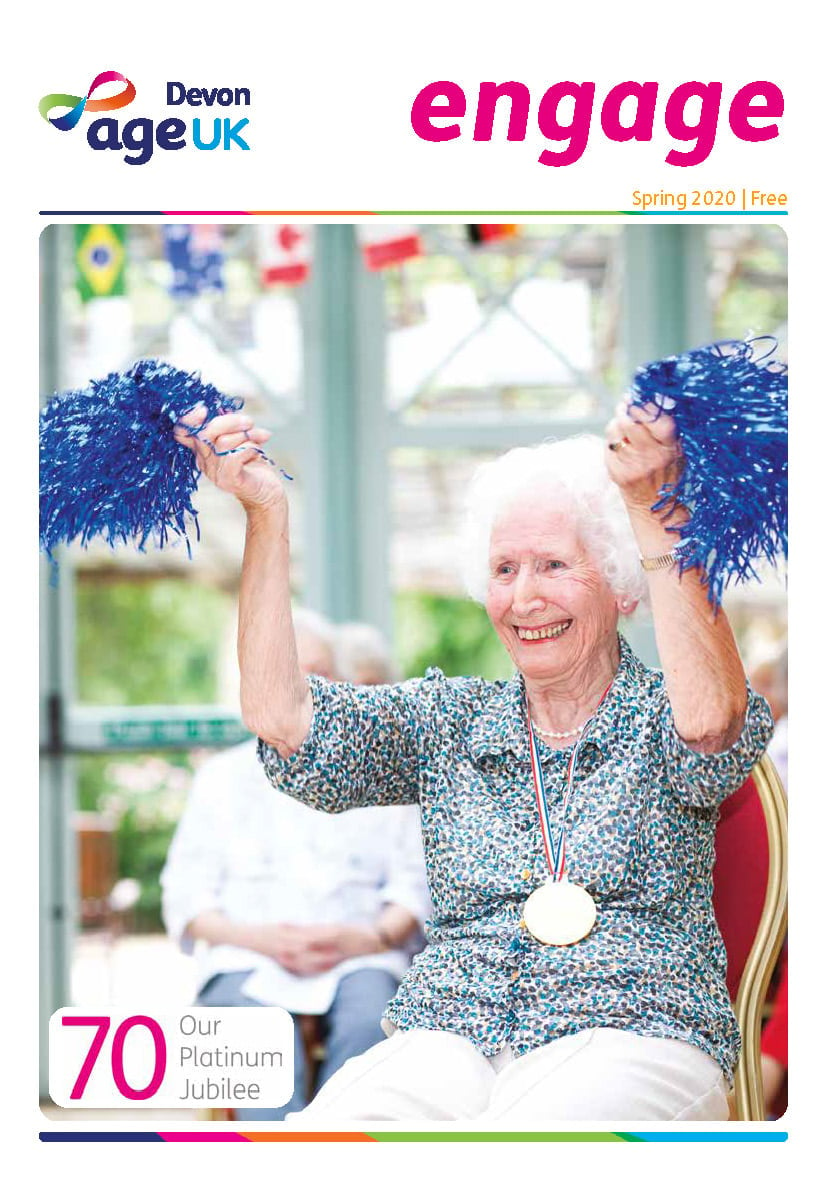 We are excited to reveal our latest edition of engage to you.
Our Spring 2020 edition launches our Platinum Jubilee year where we are marking 70 years of supporting older people across Devon by fund raising for our Information and Advice Service. We explore the actions we will be taking to raise funds while encouraging you to join in too by holding your own afternoon tea party or completing a 70 for 70 challenge.
Download the Spring 2020 edition here.
If you would prefer a hard copy or of you would like to be added to our distribution list and be the first to recieve a copy as they are released please contact us on 0333 241 2340 or info@ageukdevon.co.uk.