Hot off the Press - Summer 2020 Edition of Engage
Published on 15 September 2020 03:56 PM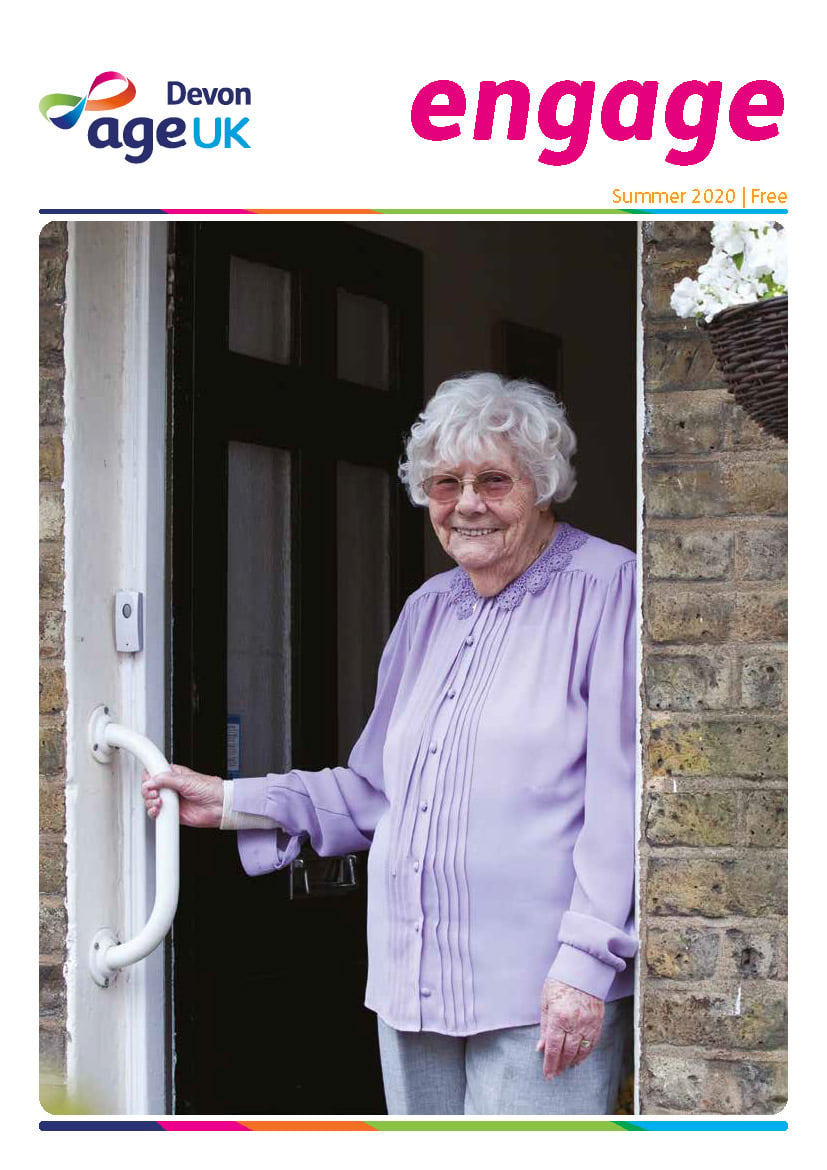 We are excited to bring you the latest edition of our engage magazine.
Within the Summer 2020 edition we explore how we have adapted our services and the way we work to ensure older people across Devon have been able to access the support they have needed throughout the Covid - 19 lockdown. We also explain how we are continuing to adapt and shape our services as lock down eases.
We have been lucky enough to have contributions from two of our partners this time. SSAFA Devon explain how they support veterans and their famillies across Devon while Stover Country Park tells us about the exciting Restoring Stover Park project they are embarking on, after being sucessfully awarded a grant from the National Lottery Heritage Fund.
If you are an individual or organisation, who would prefer a copy/ies of this edition to be sent to you please contact Claire Atkinson on 0333 241 2340 or info@ageukdevon.co.uk.