Engage 1.21
Published on 10 March 2021 12:07 PM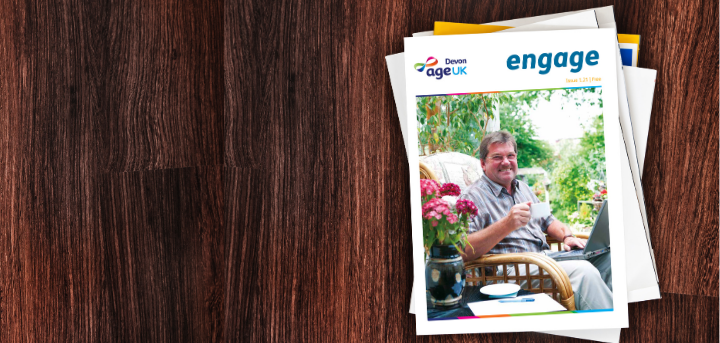 Hot off the press is the latest edition of our engage magazine.
We explore what has changed at Age UK Devon over the past year to ensure our continued support for older people across Devon during the Covid -19 pandemic. We introduce our new Virtual Cognitive Stimulation Therapy and launch this year's Big Knit.
Our friends at Libraries Unlimited have joined us in this edition to let you know all about how Devon Libraries services can be accessed from home and in your community.
Download your copy of engage 1.21 here.
If you are an individual or organisation, who would prefer a copy/ies of this edition to be sent to you please contact Claire Atkinson on 0333 241 2340 or info@ageukdevon.co.uk.