Download today - Engage 1.22!
Published on 03 May 2022 01:08 PM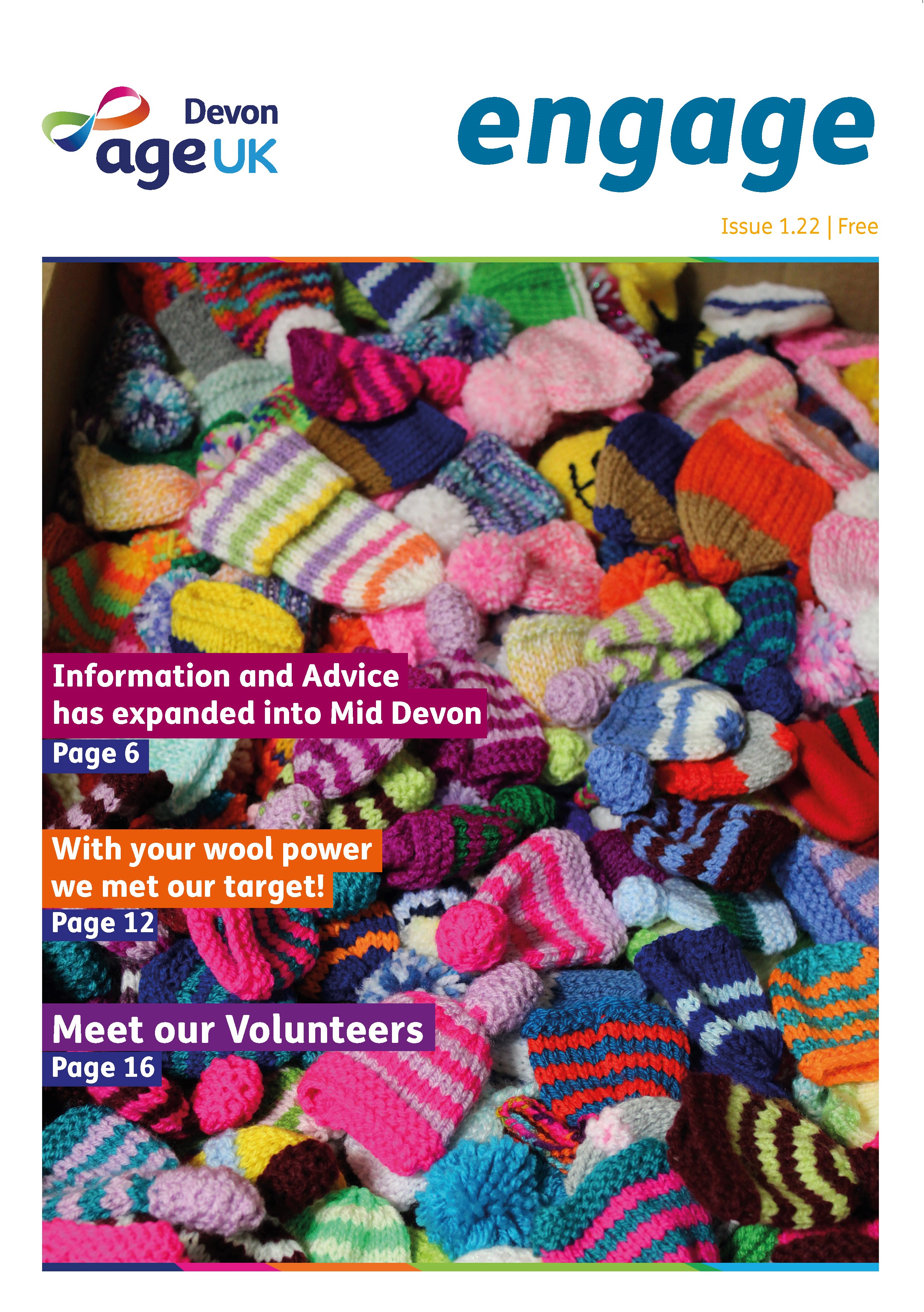 Our engage 1.22 edition is now available.
In this edition we thank the amazing knitters of Devon who helped us achieve our Big Knit target of 20,000 hats raising £5,000. We explain our Information and Advice Service expansion into Mid Devon and how we can help those in this area. We introduce two of our amazing volunteers and hear why they love volunteering with us so much.
If you would prefer a copy/ies sent to you or you would like to recieve new editions as they are released please contact us on info@ageukdevon.co.uk or 0333 241 2340.