Big Knit 2019
Published on 22 January 2019 05:41 PM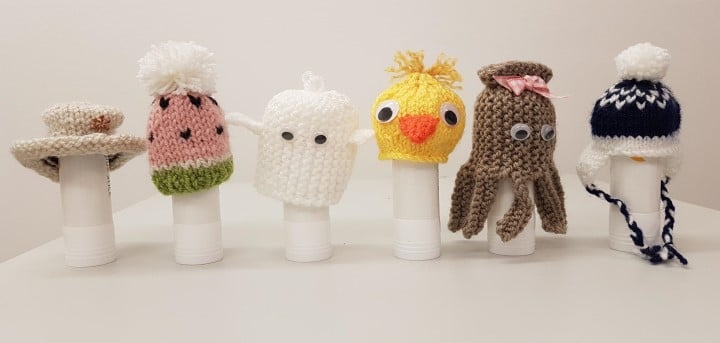 Age UK Hillingdon, Harrow and Brent have joined forces for the 2018 Innocent Smoothie Big Knit and delivered their first batch of 3000 hats a few days ago. The charity is well on its way to hitting its target of 7000 by August 2019.
The intricate hats above were part of a batch of 300 knitted by Anne C of Hayes. Thank you Anne and all the other dedicated knitters, who have participated so far.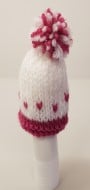 If you are not able to knit for us, we are also looking for wool, especially in bright colours. Please email enquiries@ageukhhb.org.uk if you have any wool going spare.
The image to the right has been knitted by Age UK Harrows Knit and Natter