Age UK HHB launches Homeshare
Published on 02 October 2019 11:27 AM
Breaking News!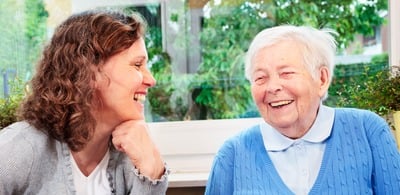 Age UK Hillingdon, Harrow and Brent launched a new service called Homeshare in September 2019. This is the first service to be available across the whole of Hillingdon, Harrow and Brent since the merger in July 2018.
Homeshare matches a person over 50 who has a spare room, with a person over 21 who needs somewhere to live. This is great news for the older and younger generations alike and is one way of reducing isolation in people living alone. It can reduce the risk of an older person needing to go into a care home, amongst other advantages. For more information on our Homeshare scheme click here or phone Sam on 020 3957 8671
Housemates with a 68 year gap!
Florence (95)  and Alexandra (27) live together under a Homeshare agreement.