Get Skippy With It
Published on 01 December 2020 06:23 PM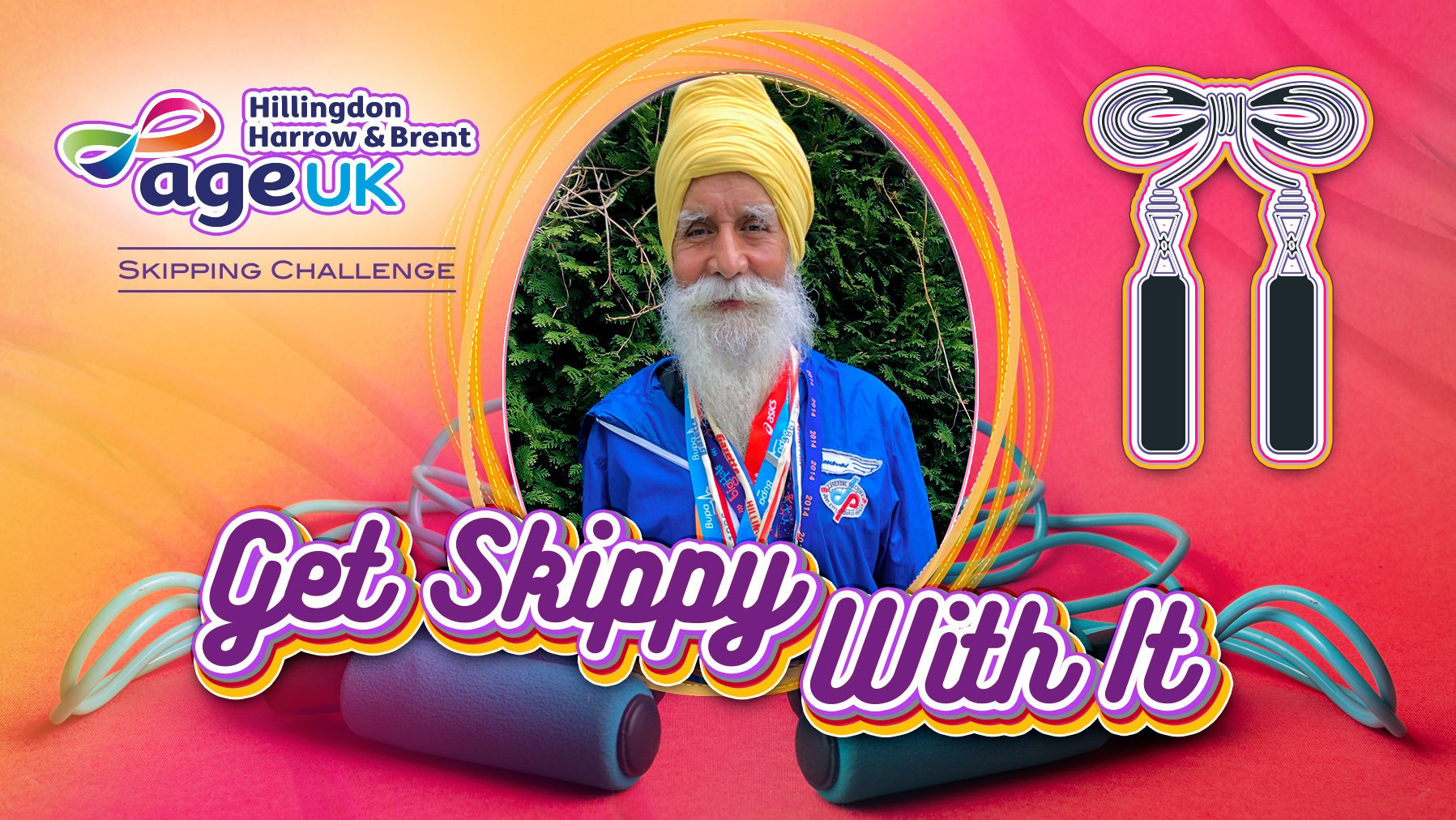 The Skipping Challenge Campaign
Let's get the nation skipping. Nominate 3 people to raise funds for Age UK HHB with our Brand Ambassador Skipping Sikh. Why not challenge him on how many skips you can do within a minute? Can you beat our Ambassador of 160 skips a minute?
£5 donation pays for 15 mins of one of our information and advice teams time to help an older person
£10 donation pays for expert specialist advice for an older person
£20 donation pays for 1 hours support for the most vulnerable older peopele who are isolated and feeling lonely
Please give by donating to our charity in these hard times via Just giving or Text Skipping3 to 70085 to donate. Texts cost £3 plus one standard rate message. Alternatively you can choose to give more or less by swapping the 3 for any number between 1 and 20 example
1=£1 or 20= £20
Let's get the nation skipping in lockdown. Have fun skipping!
Please send in your challenge to fundraising@ageukhhb.org.uk
We will credit attribute your name to each photo sent in.