Past Your Bedtime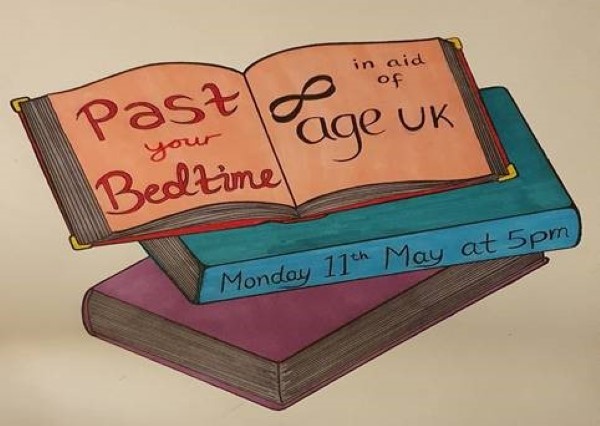 Published on 11 May 2020 11:23 AM
A virtual charity event in aid of Age UK Hillingdon, Harrow & Brent Hear it! See it! Relive it! An hour of interactive storytelling from around the 40s and 50s, and poetry from a team of creative writers, and everyone's classic favourite, a good old-fashioned quiz
Most people will feel lonely at some point in their lives. It's a deeply personal experience that - in most cases - will thankfully pass. Sadly, 2.65m older people feel they have no one to turn to for help and around 3.9m older people consider TV to be their main form of company.
Donating to this page will help Age UK Hillingdon, Harrow and Brent to continue providing vital services that offer companionship, advice and support for older people facing later life alone.
Evley Events have decided to fundraise for Age UK Hillingdon, Harrow and Brent as we feel they will need the support during this difficult time during the pandemic, the older generation are more likely to feel isolated and lonely during this time from non-existent visits from family members because of coronavirus. We want them to feel supported and not forgotten and we want to do this by helping a charity which is really feeling the pressure during this unprecedented time.
For this we have created a virtual event called "Past Your Bedtime", an interactive storytelling session which engages our older generation through retirement homes, and involves them in activities they may now be missing out on. We are engaging them through competitions and easy interactions which they are still capable of doing. We are bringing interactive events to them to help combat the loneliness.
Link for the donations through Virgin money:
https://uk.virginmoneygiving.com/YasminNiazi
The link to the event which will be showcased through YouTube live streaming at 5pm today