Asda Green Tokens - We Won!
Published on 11 February 2022 12:00 AM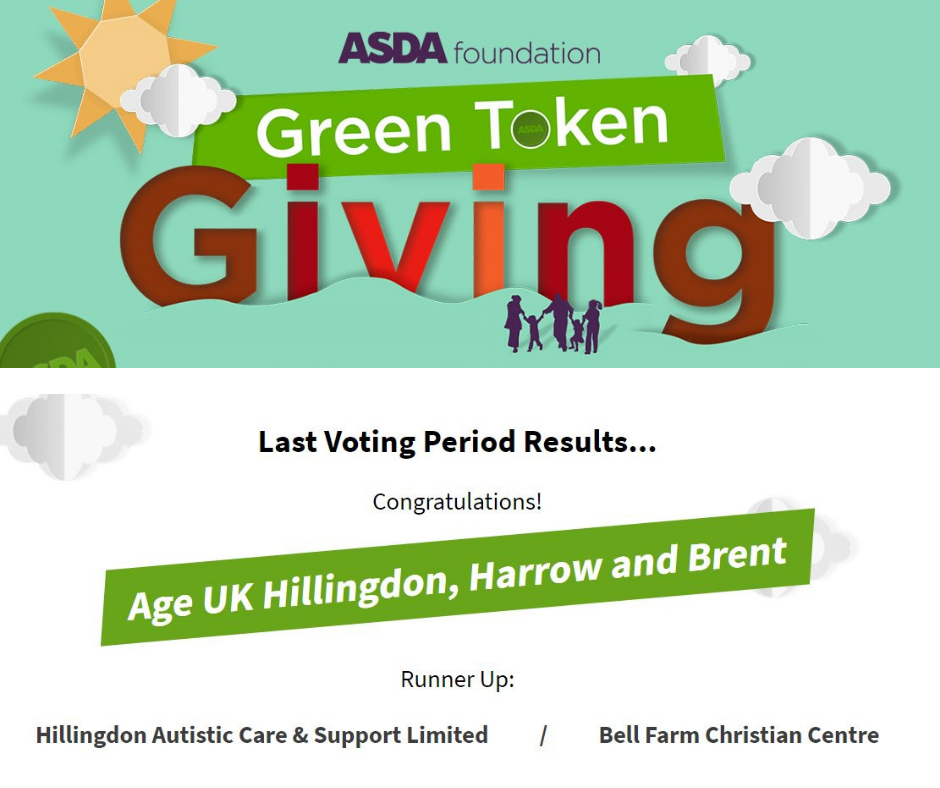 Thank you for voting for us!
Age UK Hillingdon, Harrow and Brent won £500 after being nominated to be part of the Asda Foundation Green Token Giving online vote in the Hayes Asda store.
We received the highest vote, with Hillingdon Autistic Care and Support Limited and Bell Farm Christian Centre receiving £200 each.
Every penny helps us get one step closer to our vision to create a world where everyone can love later life.
Don't forget that although you can no longer vote for us, you can still vote for other worthy causes in Hillingdon, Harrow and Brent by clicking the link below and selecting your local Asda.