Volunteers' Week - A BIG THANK YOU
Published on 10 June 2022 01:06 PM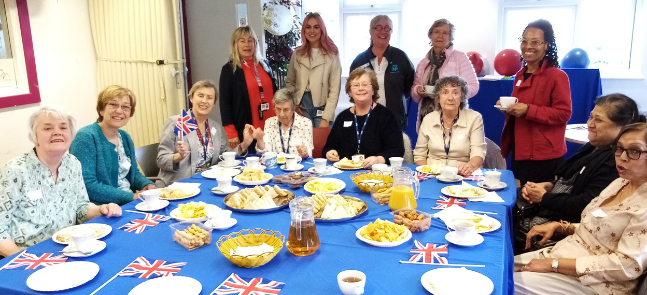 Volunteers week is an opportunity for us to thank and recognise our volunteers' extraordinary contribution to our work.
Julian Lloyd. CEO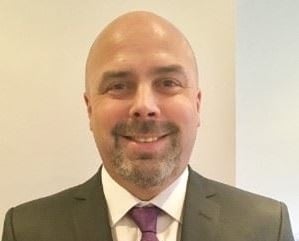 Last week I had the pleasure of attending our volunteer tea party at Townfield Community Centre and was delighted to meet a number of our wonderful volunteers from our retail, I&A, befriending and knitting teams. Some have joined us fairly recently and others have been with us for over 20 years. What an amazing achievement.
We are currently in Volunteers' week 2022 and I want to take this opportunity to extend my thanks to those of our volunteers who couldn't attend the tea party but who continue day after day to show dedication and commitment to our great organisation and to help deliver our services to those older people in the community who rely on our services and support.
What volunteering means to our volunteers'

It's lovely to feel like a big part of the community, building relationships with our regular customers and welcoming new customers to the charity.
Volunteering opens so many doors for everyone for example, there is the social aspect and making new friends, being part of a team, providing young people with experience and life skills to support their future careers and more than anything providing a sense of purpose.
It means so much to be a part of a fantastic team raising funds for a worthwhile cause.
Volunteering is great for your physical and mental health, especially if you are retired or live alone, I will never feel lonely again now that I have something to look forward to every week.
No matter how many days or little time you can offer you are always appreciated by the shop managers and that means so much

Impact our volunteers' have on our clients

Gave support to a service user who is new in the area and was very depressed but after just one visit she has already reported feeling a lot happier and interacting more with people around her.
'I feel like we are two pieces of jigsaw puzzle. We get along so well. I look forward for his visits'.
We have had many successful matches in Harrow with service users feeling very satisfied and happy with the volunteer GNS experience. Service users report a gain in confidence and it helps them to adapt to the new living style.
A big thank you to all the volunteers at Manor Farm who have been there from the start of this service and have helped build the service including support with Attendance allowance applications.
We rely on our volunteers across all areas of our charity's work, and because of the time that each of our volunteers' provides to us, we are able to support more older residents to live a better quality of life across our three boroughs.
Volunteers week is an opportunity for us to thank and recognise our volunteers' extraordinary contribution to our work.
On behalf of the Trustees, our staff and the older residents of Hillingdon, Harrow and Brent, thank you!
Julian Lloyd - CEO
Want to become a volunteer?
For information on our volunteering opportunities