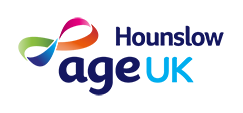 Discover our day service for elderly residents at our centre in Feltham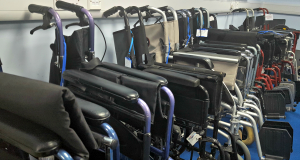 Need a wheelchair? We have wheelchairs for short periods or days out.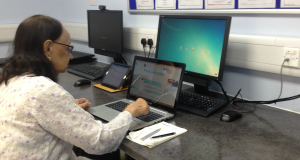 Learn how to use a computer, tablet or mobile in our one-to-one sessions.
Most Recent Age UK Hounslow News
WHAT HAS BEEN HAPPENING AT AGE UK HOUNSLOW …..
Due to the unprecedented Covid-19 pandemic we were advised to close the Southville Community Centre in March and cease our normal programme of Physical, Educational and Social Activities. However we have provided some activities and services during the pandemic ie Footcare / Small Physical activity groups etc as permitted at given times and within the rules and regulations as laid down by Public Health and the Government, however now that Hounslow has developed into a Tier 4 there are no current activities taking place at the Centre.
TELEPHONE BEFRIENDING SERVICE
At the commencement of the pandemic we increased our Telephone Befriending Service to support Hounslow residents. Initially we received funding from Hounslow Council, then the National Lottery and as time went on we received a percentage of donations made by the public to Age UK London from TV Adverts and Age UK Lottery payments. In addition Age UK Hounslow also allocated its own funding throughout. All this financially supported the Telephone Befriending Service for the period April – Dec 2020. I am delighted to add that due to the outcomes of this service the Council has agreed to part fund the continuation of this service for the period of January to June 2021.
Since April 1st 2020 we have contacted over 2000 Hounslow residents of which 537 did not want the service initially - 1146 residents are currently being contacted weekly/fortnighty or monthly (as their choice) by a team of 66 Telephone Befrienders who have been recruited, inducted, trained and are delivering the calls. 225 residents have ended the calls due to a variety of reasons and 107 have sadly passed away.
Our staff have adapted to new ways of working from home and are all assisting in the delivery of the Telephone Befriending Service. The service offers an informal weekly chat but also information and advice and other areas of support which are vital to so many elderly and vulnerable residents, especially at this unpresented time.
CHRISTMAS 2020
Although not able to provide the entertainment and Christmas meals we usually do we have been able to deliver the following:-
726 Activity packs
56 Colouring / crossword books etc
55 Doorstep Christmas dinners (In partnership with Reach Academy)
101 Doorstep Gift Deliveries by our Team of Volunteers
62 Hampers delivered by Hounslow Rotary Club Volunteers
1000 Total
Our main line telephone 0208 560 6969 is manned Monday to Friday 9.00 am to 5.00 pm (answerphone facility available outside these hours) and our staff are available to assist you directly or signpost you to a range of other support that is available.
We have not yet got a date to re-open The Southville Community Centre but we will be advertising a re-opening date as soon as we can. Meanwhile please stay safe and take care – we are in this together !
Coronavirus Covid-19
With the amount of information circulating about Coronavirus Covid 19 we advise that you only source information from official bodies like NHS England and The Department of Health and Social Care. Unfortunately there is a lot of information that is being circulated that is incorrect and causing unnecessary anxieties. Scams are increasing and therefore everyone needs to be more vigilant.
If you are concerned please call Age UK Hounslow on 0208 560 6969 – WE ARE STILL WORKING
Only go outside if you need to (for work if you need to, shopping, collecting medicines and health reasons)
Stay 2 meters (6 feet) away from other people
Every citizen must comply with these new measures if you do not do so the relevant authorities including the Police will be given the authority to enforce them including through fines and dispersing gatherings. These measures are effective immediately and will be reviewed before the end of April
If you feel unwell:- Call NHS Line 111
Silver Line :- 0800 470 80 (24 hour service)
Police :- You can call the Police on 101 or 999 in an Emergency only
REMEMBER TO REGULARLY WASH YOUR HANDS FOR AT LEAST 20 SECONDS EACH TIME
Demand for Age UK Hounslow to assist the local residents is increasing but we are trying to put in place as much as we can to offer support at this unprecedented time. If you are able to assist and donate please follow the DONATE icon on the front page of our website.
PLEASE HELP US TO HELP YOU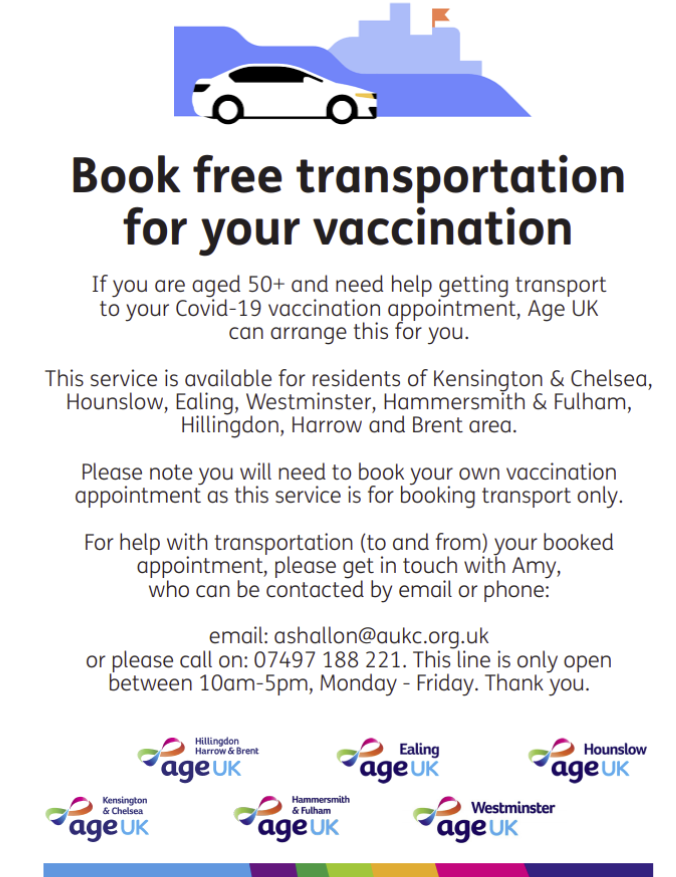 Our Community
We pride ourselves on having experienced, committed staff who work for us with a passion for assisting people. Our turnover of staff is very low.
Everything we do is based on expert knowledge and real experiences.
We work closely with the local council and the CCG ensuring we meet as many of the needs of the residents of Hounslow we can.
We work with statutory, voluntary and private organisation in a variety of ways all for the benefit of the local residents - many of these provide us with referrals through pre-set processes.
We engage with our members and the residents of Hounslow through a range of mediums, for example, surveys, feedback forms, forum meetings, awareness talks and other engagements.
We provide a range of Information and Advice which extends to providing other professionals in that delivery.
We have extensive links with other community organisations and have clear, definitive signposting pathways.
We recruit volunteers utilizing their skills but also train, mentor and support volunteers who want to develop further.
-------------------------------------------------------------------------------------------------------------------------------------------------------------------------------------