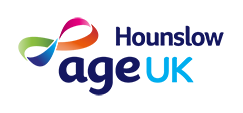 Discover our day service for elderly residents at our centre in Feltham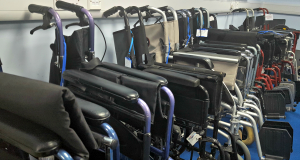 Need a wheelchair? We have wheelchairs for short periods or days out.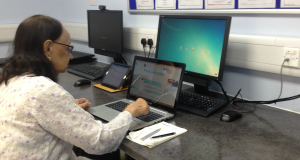 Learn how to use a computer, tablet or mobile in our one-to-one sessions.
COVID-19   Current Age UK Hounslow opening times
To all of our Members and Service Users
With the amount of information circulating about Coronavirus Covid 19 we advise that you only source information from official bodies like NHS England and The Department of Health and Social Care. Unfortunately there is a lot of information that is being circulated that is incorrect and causing unnecessary anxieties. Scams are increasing and therefore everyone needs to be more vigilant.
If you are concerned please call Age UK Hounslow on 0208 560 6969 – WE ARE STILL WORKING
Only go outside if you need to (for work if you need to, shopping, collecting medicines and health reasons)
Stay 2 meters (6 feet) away from other people
Every citizen must comply with these new measures if you do not do so the relevant authorities including the Police will be given the authority to enforce them including through fines and dispersing gatherings. These measures are effective immediately and will be reviewed before the end of April
If you feel unwell:- Call NHS Line 111
Silver Line :- 0800 470 80 (24 hour service)
Police :- You can call the Police on 101 or 999 in an Emergency only
REMEMBER TO REGULARLY WASH YOUR HANDS FOR AT LEAST 20 SECONDS EACH TIME
Demand for Age UK Hounslow to assist the local residents is increasing but we are trying to put in place as much as we can to offer support at this unprecedented time. If you are able to assist and donate please follow the DONATE icon on the front page of our website.
PLEASE HELP US TO HELP YOU
Information on Coronavirus COVID-19
COVID-19 is a new illness that can affect your lungs and airways. It's caused by a virus called coronavirus.
Stay at home if you have either:
a high temperature – this means you feel hot to touch on your chest or back (you do not need to measure your temperature)
a new, continuous cough – this means coughing a lot for more than an hour, or 3 or more coughing episodes in 24 hours (if you usually have a cough, it may be worse than usual)
Do not go to a GP surgery, pharmacy or hospital.
Use the 111 online coronavirus service to find out what to do.
Information:
Only call 111 if you cannot get help online.
How long to stay at home
if you have symptoms of coronavirus, you'll need to stay at home for 7 days
if you live with someone who has symptoms, you'll need to stay at home for 14 days from the day the first person in the home started having symptoms
If you live with someone who is 70 or over, has a long-term condition, is pregnant or has a weakened immune system, try to find somewhere else for them to stay for 14 days.
If you have to stay at home together, try to keep away from each other as much as possible.
How to avoid catching and spreading coronavirus (social distancing)
Everyone should do what they can to stop coronavirus spreading.
It is particularly important for people who:
are 70 or over
have a long-term condition
are pregnant
have a weakened immune system
Do
wash your hands with soap and water often – do this for at least 20 seconds

always wash your hands when you get home or into work

use hand sanitiser gel if soap and water are not available

cover your mouth and nose with a tissue or your sleeve (not your hands) when you cough or sneeze

put used tissues in the bin immediately and wash your hands afterwards

avoid close contact with people who have symptoms of coronavirus

only travel on public transport if you need to

work from home, if you can

avoid social activities, such as going to pubs, restaurants, theatres and cinemas

avoid events with large groups of people

use phone, online services, or apps to contact your GP surgery or other NHS services
Don't

do not touch your eyes, nose or mouth if your hands are not clean
do not have visitors to your home, including friends and family
If you are High Risk
The NHS will contact you from Monday 23rd March 2020 if you are at particulary high risk of getting seriously ill with coronavirus. You'll be given specific advice about what to do.
Do not contact your GP or healthcare team at this stage – wait to be contacted.
Who is at risk?

How coronavirus is spread
Because it's a new illness, we do not know exactly how coronavirus spreads from person to person.
Similar viruses are spread in cough droplets.
It's very unlikely it can be spread through things like packages or food.
Pregnancy advice
If you're pregnant and worried about coronavirus, you can get advice about coronavirus and pregnancy from the Royal College of Obstretricians and Gynaecologists.
Travel advice
There are some countries and areas where there's a higher chance of coming into contact with someone with coronavirus.
If you're planning to travel abroad and are concerned about coronavirus, see advice for travellers on GOV.UK.
Treatment for coronavirus
There is currently no specific treatment for coronavirus.
Antibiotics do not help, as they do not work against viruses.
Treatment aims to relieve the symptoms while your body fights the illness.
You'll need to stay in isolation, away from other people, until you have recovered.
Our Community
We pride ourselves on having experienced, committed staff who work for us with a passion for assisting people. Our turnover of staff is very low.
Everything we do is based on expert knowledge and real experiences.
We work closely with the local council and the CCG ensuring we meet as many of the needs of the residents of Hounslow we can.
We work with statutory, voluntary and private organisation in a variety of ways all for the benefit of the local residents - many of these provide us with referrals through pre-set processes.
We engage with our members and the residents of Hounslow through a range of mediums, for example, surveys, feedback forms, forum meetings, awareness talks and other engagements.
We provide a range of Information and Advice which extends to providing other professionals in that delivery.
We have extensive links with other community organisations and have clear, definitive signposting pathways.
We recruit volunteers utilizing their skills but also train, mentor and support volunteers who want to develop further.
-------------------------------------------------------------------------------------------------------------------------------------------------------------------------------------