Age UK Hounslow offers a range of training in communications, from desktop and laptop computers, to iPads, tablets and mobile phones. Whether you've just purchased a device and are not sure how to use it, you're a first timer or you want to try a new device, Age UK Hounslow can help!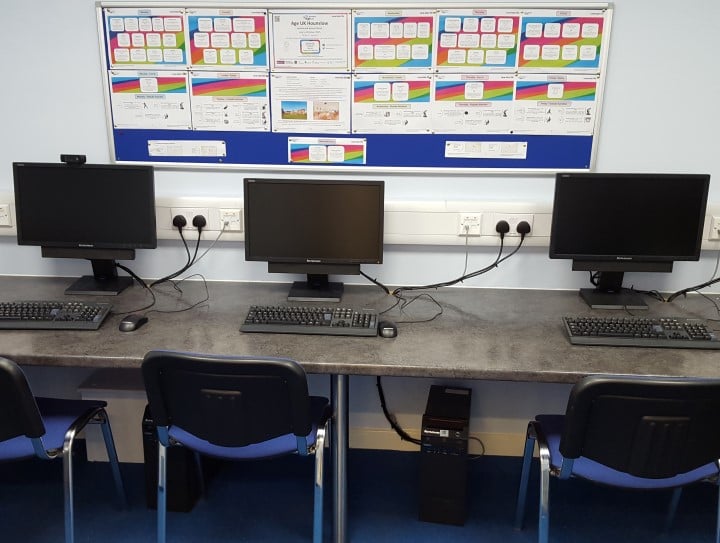 Our computer suite at Southville Community Centre is available for one to one tutorials, lasting for one hour. You must book your sessions at least one working day in advance. Please click here for more information. To make your booking, call us or just drop in to Reception at the Southville Community Centre.
We have not only desktop computers but also laptops and tablets available to allow you to learn on the device you are familiar with, or to try out something new.
We have desktop and laptop computers running Windows 7, Windows 8 and Windows 10, so you will able to learn on the same system as you have at home.
If you are looking to purchase a tablet but are unsure which one is for you, or want to learn more about your tablet, we have Apple iPads, Android tablets and Windows tablets available for your lesson.
Our experienced Tutors can give training in the basics or in more advanced topics - if you have any specific requirements, please mention them at the time you make your booking.
Come and learn, and open up a whole new world of technology for yourself.