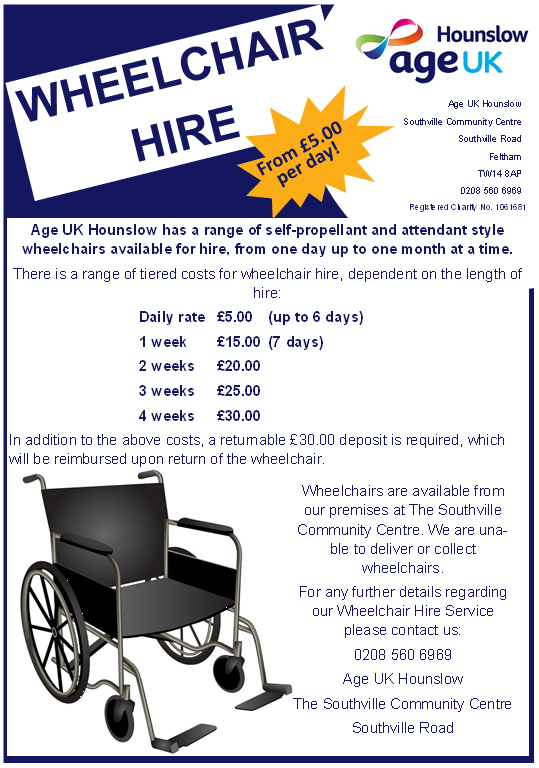 Age UK Hounslow has a range of self propellant and attendant style wheelchairs available for hire, from one day up to one month at at time.
Costs
There is a range of tiered costs for wheelchair hire, dependant on the length of hire:
Daily rate £5.00 (up to 6 days)
1 week £15.00 (7 days)
2 weeks £20.00
3 weeks £25.00
4 weeks £30.00
In addition to the above costs, a returnable £30.00 deposit is required, which will be reimbursed upon return of the wheelchair.
Availability
Due to the nature of the service, we can have varying availability of the wheelchairs for hire. To ensure a suitable wheelchair for your needs is available, please contact us prior to hiring.
Wheelchairs are available from our centre at Southville Community Centre. We are unable to deliver or collect wheelchairs.
For any further detail regarding the wheelchair hire service, please contact us.
Other information you may find helpful
Related pages on our website