Our shops are reopening on a phased basis and we are looking forward to welcoming you back to shop with us Covid-19 safely.
Full details of our safety measures and which shops are opening are on our Shops page
Emergency Appeal
Make An Emergency Donation Now

As a charity dedicated to making later life better for older people, we are proud to celebrate and support them today. It's been a tough year for a lot of older people and during the last few months we've never been needed more. Since March, we've directly supported over 6,000 local older people when they've had no one else to turn to, and it's thanks to all our funders, supporters and volunteers without whom we could not have delivered this vital help when it's been needed most.

Some of those we have supported were keen to share the challenges they were facing and the help they received. They also wanted to express their thanks for this support and their message is in the video on the left.

We are now preparing for increased demand from older people as they continue to cope with Covid-19 alongside additional pressures brought by the winter months. If you can help support local older people over the coming months, please click on the emergency donation button below.
Our Day Centre Services in the city and county are re-opening on a phased basis. For more information about Day Care in your area, contact our Care Services Team on 0116 222558 or email careservices@ageukleics.org.uk
Just Out!

Click here to read the summer edition of EngAGE magazine
Where to find us
Age UK Leicester Shire and Rutland has lots of locations. Make sure you get to the right one by checking our addresses page.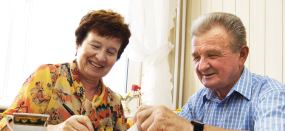 We offer you free, confidential and expert advice through our information service. If you need to know about social care, housing, scams or legal issues, we are here to help.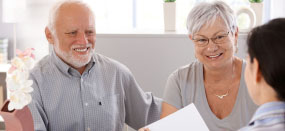 Find out all you need to know about what benefits you are entitled to and get help to apply for them with our benefits advice service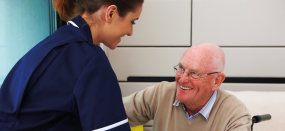 Find out how we can help you during and after a stay in hospital.

Age UK Leicester Shire & Rutland has achieved the Age UK Charity Quality Standard (CQS). The CQS is externally assessed by quality assessment experts, SGS.