Coronavirus Advice
If you're struggling with COVID-19 and lockdown call us on 0116 2992239

Our Day Centre Services in the city and county are re-opening on a phased basis. For more information about Day Care in your area, contact our Care Services Team on 0116 222558 or email careservices@ageukleics.org.uk
Looking after someone?
If you provide help to a family member, friend orneighbour who cannot manage on their own make sure you have a Carers Passport
Making Christmas special
This year our Making Christmas Special campaign is going to look a little different due to the pandemic. We won't be asking people to donate gifts during the festive season for someone spending Christmas Day in hospital, but please don't worry, older people will still receive their gifts on Christmas Day, they have just been purchased in a Covid safe way. If you usually support this campaign you can still help enable us to continue the vital service throughout the festive season and the coming winter months. We have never been needed more and with your help we can continue to make Christmas special.
Make A Donation Now
| | |
| --- | --- |
| | OUT NOW |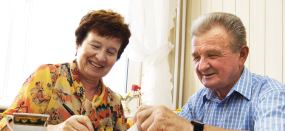 We offer you free, confidential and expert advice through our information service. If you need to know about social care, housing, scams or legal issues, we are here to help.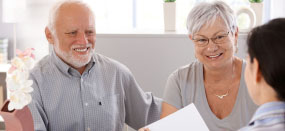 Find out all you need to know about what benefits you are entitled to and get help to apply for them with our benefits advice service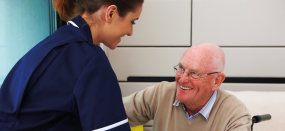 Find out how we can help you during and after a stay in hospital.

Age UK Leicester Shire & Rutland has achieved the Age UK Charity Quality Standard (CQS). The CQS is externally assessed by quality assessment experts, SGS.