The reality is there is probably at least one person in every family needing our help and advice at some stage in their life. If we are not there who will be?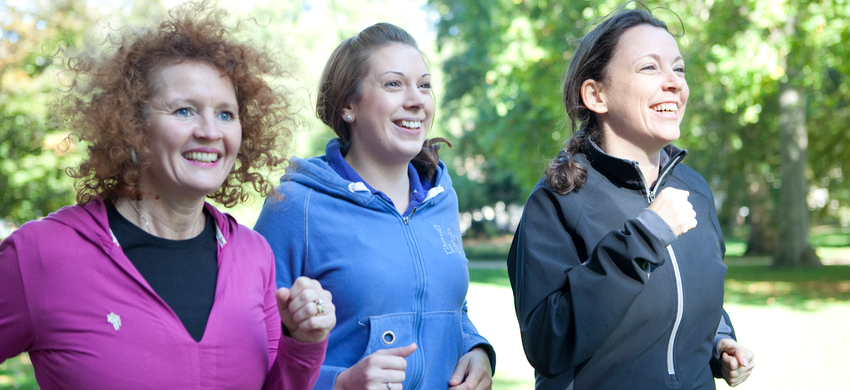 What are the benefits of partnering with Age UK Leicester Shire and Rutland?
Corporate partnerships are extremely important to the sustainability of our charity and help us to keep our vital services going.
We value each and every relationship with organisations who partner with us - they become part of who we are and what we are able to achieve.
We are a local charity - helping local older people - with local issues.
A partnership with us could benefit your organisation by helping you achieve your corporate social responsibility objectives and gain exposure with the wider community.
Our corporate partners have found this a great way of motivating employees, gaining insight into the over-50s market, increasing their public presence, as well as helping Age UK Leicester Shire and Rutland to support vulnerable people in the local community.
How can I get involved?
There are several ways to get involved with us:
Donations
Corporate Membership
Commercial or Strategic Partnerships - sponsorship
Employee engagement
Charity of the Year - Corporate Challenge Events - general fundraising and payroll giving
Gifts in Kind - time in kind, other gifts and pro bono support
Stock donations - items of clothing, furniture or bric-a-brac for our 24 shops
Contact our corporate partners officer nikky.miles@ageukleics.org.uk for more information.
Why your support is needed more than ever
There are 431,000 over 50's in the area = 45% of the local population
50% of the over 85's live alone
14% of homes are in fuel poverty
50% of local people living with dementia go undiagnosed
There are at least 400 excess winter deaths among older people per year
Over 35,000 adults provide unpaid care in this area
In 2014 there were over 178,000 people aged 65 and over - by 2024 this will rise to 223,000
Public funding cuts for adult social care
We are a local charity dealing with local issues supporting local people
We support the over 50's in Leicester, Leicestershire & Rutland
Choose us as your Charity of the Year
Please consider choosing Age UK Leicester Shire and Rutland as your business Charity of the Year. In return we can discuss opportunities for your branding on our fundraising materials and our events, as well as positive local exposure and media coverage.
EngAGE Business Club
At just £30 per month with no tie-in, our EngAGE Business Membership Scheme is an excellent and affordable way of supporting our charity. The added benefit is that you will also reap commercial rewards and opportunities from the partnership such as our regular offers, social media posts and invitations to events and activities we host throughout the year such as our corporate golf day and our Loving Later Life event.
Sponsor one of our events
Get involved in our events thoughout the year, such as our Loving Later Life Event and Fun Runs. By sponsoring an event you help us with the costs, for example, food and decorations, and in return get some great PR and local media coverage.
Display a collection tin
Could you display a collection tin in your office or shop? Any and all donations help us to continue our vital work in the City, County and Rutland.
Donate a raffle prize or service
Could you donate a prize for one of our many fundraising raffles and competitions? Whether it be a bottle of wine or spirits, box of chocolates, gift vouchers, or free services, prize donations really do help increase wider engagement with our events and campaigns.
Donate equipment
If you would like to donate a piece of equipment, we would be very grateful. We have very diverse needs for equipment so whatever your business please get in touch.
Send employees to volunteer
Current corporate members have found sending a team to help out at an event or activity to be a great way to engage with us and increase their public profile. It's also an excellent way for staff to bond by working together to help vulnerable older people. Get in touch to discuss how your staff can get involved!
Run a fundraising event
Organisations have even run run their own fundraisers to help raise vital funds for our work. Cake sales, dress down days, sponsored walks, runs, and raffles have all proven great ways for our partners' staff to get involved. There are many possibilities - so don't hesitate to contact us!