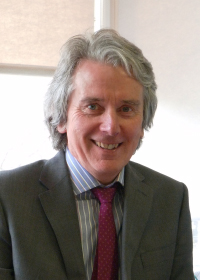 Executive Director
Tony Donovan
Tony has been our Executive Director for over thirty years. His many years of experience along with the many skills he has developed over that time - ably supported by his team of staff and volunteers - have greatly assisted in the charity becoming the largest and one of the most respected Age UK's in the country providing probably the most diverse range of any Age UK organisation.
Tony's philosophy is quite simple – the charity is there to respond to the needs of all older people whatever their needs may be. Tony is also of the opinion that information and advice should underpin all the work Age UK does with older people – enhancing quality of life. It acts as a lifeline introducing those who access the service to all sorts of help including benefits that may be available, health, social care and housing support and a whole range of other services that can assist the older person and any carers involved.
Tony has always been mindful that a successful charity needs a firm financial base to ensure long term viability and less dependency on statutory funding. To achieve this aim he has, over the years, developed a portfolio of twenty four charity shops and a vibrant trading operation – initiatives that are particularly important at this current time as local authorities across the country apply massive funding cuts.
---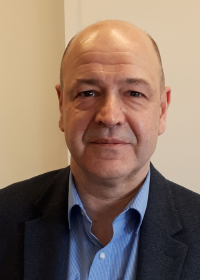 Assistant Director
Troy Young
Troy joined Age UK Leicester Shire & Rutland in 1989 and has contributed in a variety of roles to the charity, primarily in day services.
His current role involves him overseeing key services and projects including day care and lunch clubs, projects to alleviate social isolation and loneliness such as Men in Sheds and Befriending, and innovative projects which help older people engage in their communities and develop contemporary skills, such as digital inclusion. Troy is also the charity's Quality Manager and oversees its compliance with the ISO 9001 and 14001 quality standards.
---
Finance Director
Neil Gallagher
B.A. (Hons), ACMA
Neil is a B.A. Honours graduate an Associate Member of the Chartered Institute of Management Accountants and also holds an award in Pension Trusteeship having many years of experience serving as a Pension Trustee.
Neil is an internationally experienced CFO and Board Director, with extensive commercial experience having spent his professional life working for large multi-national blue-chip companies, most recently within the utilities and logistics sectors.
Neil is highly skilled in strategy development & execution, business planning & forecasting, financial analysis and business transformation.