Our Board of Trustees are here to make sure that the best service possible is delivered in the most efficient and cost-effective way. Find out more about who they are and the work they do.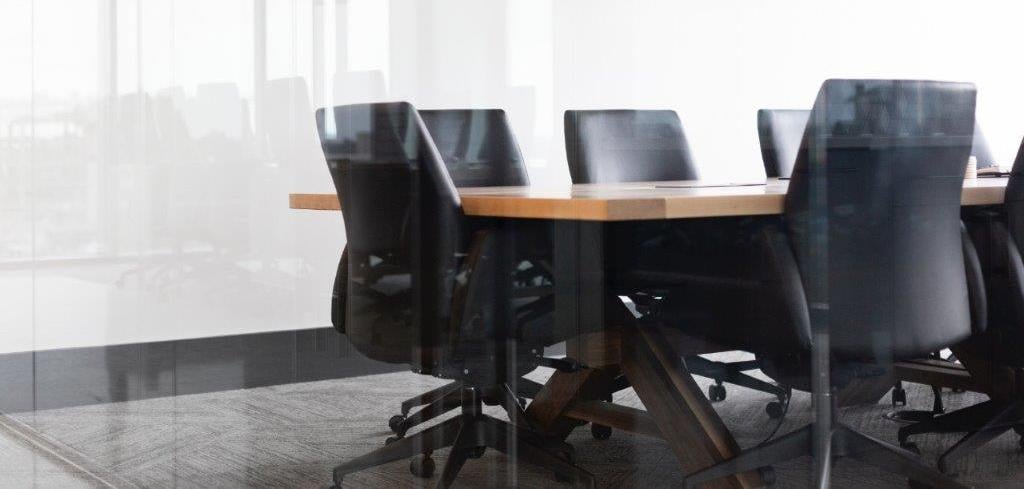 Graham Smith - Chair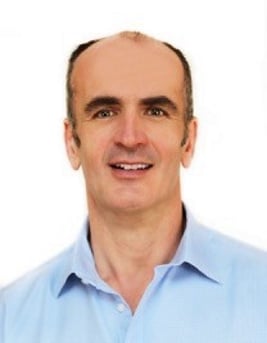 Former director of Kirby & West which has been operating in the city for over 150 years.
Trustee on other Leicester based charities, including LOROS where he is Chair of the Health, Safety and Environmental committee, and Scholars Academy Trust where he is Vice Chair of the Trust and sits on both the Finance and Audit committees, he is also involved at Conkers part of the National Forest.
Graham brings a wealth of business leadership, finance, corporate, and charitable governance experience to the Board of Age UK Leicestershire and Rutland.
David Hodgen
David joined the Board of Age UK Leicester Shire & Rutland in 1992. He has several years of experience in marketing, planning, and customer service in addition to general management. David was brought up in Bradford, Yorkshire, and is married to Alison and they have two sons.
David has a degree from Keele University in Economics and American Studies as well as an MA from the Open University in Literature. His main interests include art galleries, literature, travel, and walking.
Since retiring, David has developed a love of long-distance walking and has walked several thousands of kilometres on trails in Britain, France, Spain, and Italy
Louise Blackman-Reynolds
Louise is a senior HR professional with over 20 years HR and leadership experience cross UK, US, Sweden, India and China. Louise joined the Board of Trustees at Age UK LS&R in 2018.

Having worked with FTSE 100 companies and in the public sector, Louise brings a wealth of expertise in all aspects of leadership, culture and people management. While running her own HR consultancy business, Louise relaxes through gardening, travel, and yoga.

https://www.linkedin.com/in/louiseblackmanreynolds




Paul Richards
Joined the Board in 2008. Retired as a practicing solicitor in March 2015. (Admitted 1980).

Specialised in: probate, estate administration, care of the elderly, and mental capacity issues with the Court of Protection. An Equity Partner in Wilson Browne Solicitors. Formerly a trustee of Age Concern Leicester.

Experience of fundraising through the Round Table Association and Masonry. Involved both professionally and domestically with regards to administering the affairs of older people.
Peter Parsons
Peter is a qualified Chartered Surveyor and Arbitrator, with over 40 years commercial experience and contacts in Leicestershire. Formerly a consultant to University of Leicester, De Montfort University and University Hospitals Leicester. Having retired in 2008,he joined the NHS as a Non-Executive Director.
He joined the Age UK Leicester Shire & Rutland Board in September 2020 and is a former Trustee of LOROS and is currently active on the County Committee of East Midlands Reserve Forces and Cadets Association.
Peter spent 10 years as a Non-Executive Director and Senior Independent Director of Nottinghamshire Healthcare NHS Foundation Trust, with specific responsibilities for finance and performance, estates and sustainability projects. During that period, he provided governance for over £200m of NHS capital projects and latterly the development of a new Children and Adolescent Mental Health Hospital to serve the East Midlands.
Peter grew up in Leicester, was educated at Stoneygate School, Denstone College and London University. After a short spell working in London, he established a commercial property business in Leicester which grew regionally. He has had involvement with a number of local charities and sports clubs over many years.
Simon Lindley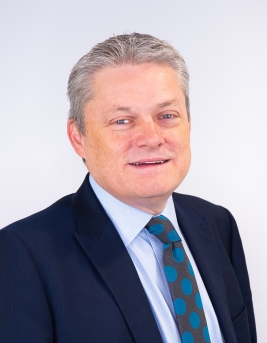 Chief Development Officer Cambridge & Counties Bank Ltd Simon has over 30 years' experience in financial services predominantly centred on business development and property lending for a number of financial institutions based around the Midlands.

After joining Cambridge & Counties Bank in 2012 to spearhead their business development in the Midlands, Simon took over responsibility for the national Property Finance team in 2015 delivering a service-led and broker-centric business that continues to go from strength to strength.

In 2017, responsibility for the asset finance sales team was added to his duties with Simon joining the Board as the Bank's Chief Development Officer.
Linda Dixon
Linda Dixon graduated from the University of Leicester with a BA(Hons) in French. She joined KPMG and trained as a Chartered Accountant, spending 11 years there and latterly specialising in forensic accounting.

After some years in industry as a Head of Finance, combined with bringing up two daughters, she took on the role of Finance Director in her family business until it's sale in 2007. Linda has been a Trustee and heavily involved in supporting three charities focussing their attention upon supporting children in Africa.

She joined the Board of Age UK LS&R in 2018.
Chris Saul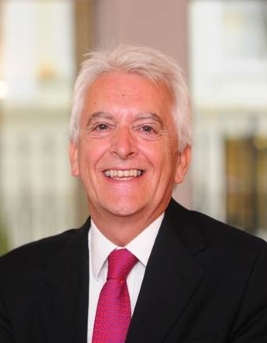 Chris joined the Board of Trustees for Age UK Leicester Shire & Rutland in 1999. Since that time, he has built up an extensive amount of knowledge with regards to the work of the charity.

He recently retired as a practicing solicitor with a large firm of solicitors and has experience across a wide range of matters which are relevant to Age UK LS&R.

Chris recently ran the London Marathon and apart from running his main interest is golf. He is a past Captain and President of the Leicestershire Golf Club.
Dr Narayanasamy Vijayakumar
Dr Vijayakumar joined the Board of Age UK LS&R as a Trustee in 2015. He is a doctor specialising in older people and has a wide range of experience dealing with medical and social problems encountered by the older population.

He comes from a large family in India and hence has a high regard for family values and integrity, especially concerning older people. He enjoys looking after older people, not just treating them as a doctor but also ensuring they have a high quality of life.

His hobbies include reading and sports.
Dr. Peter Neville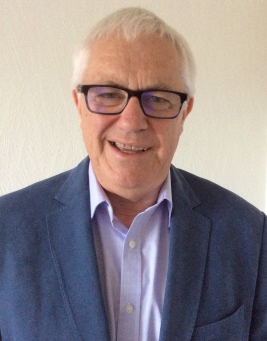 Peter joined Age UK LS&R as a Trustee in 2014. He worked as an NHS Old Age Psychiatrist for many years and is now retired from clinical practice.

He has experience in managing, assessing, evaluating, and monitoring different systems of care. He has awareness of physical and mental health disabilities/illnesses.

A Londoner originally, Peter mainly worked in Leicester throughout his professional career, as an NHS Consultant and also Service Director for Leicestershire Partnership Trust. His personal interests include voluntary sector contributions to the care of older people with dementia and other mental health issues.
Barbara Freestone
Barbara joined the Board of Age UK Leicester Shire & Rutland in 2005. She has over 25 years' experience of managing residential, home care, and day services for older people and strategic planning of services for older people, working across the health and social services sectors.

Currently, Barbara is involved in the National Recruitment process for police authorities in England and Wales. She is an ex Parish Councillor having served for 40 years, is a Trustee for The Grammar School Hall, Kibworth (community resource); a past school governor, guide/scout leader, and her hobbies include travel and gardening.
Malcolm Lindsey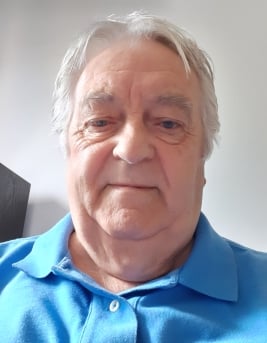 Malcolm joined the Board of Trustees here at Age UK LS&R in 1999.

He has worked as a Senior Manager for Norwich Union and was a former British Army Warrant Officer. His interests are physical exercise and DIY.
Janet Sheppard
Janet is a senior HR professional with over 30 years experience, specialising in Employment law.

Having worked in the Brewing and Pub Sector, Janet brings a wealth of experience across a number of disciplines, including strategic planning, culture and values, learning and development, and change management.

Janet enjoys walking, cycling, cooking, and traveling.

Janet joined the Board of Trustees at Age UK in April 2018.