Getting help with your personal care can help to ease daily pressures, giving you more free time to enjoy life and spend time with your loved ones.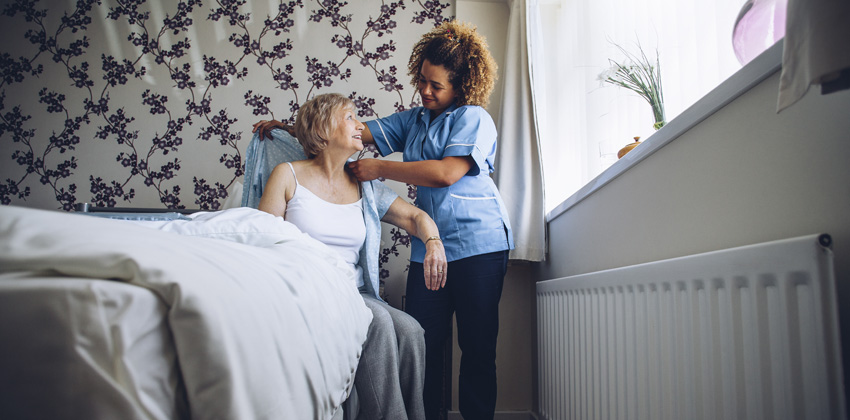 Personal Care can help you to stay healthy, nourished and can get you ready to face the day. We can help with bathing and personal hygiene, eating and preparing meals, medication prompting and lots more. No task is too big or too small.
What does the Service offer?
Age UK can help you with the support you need to stay in your home. Our care staff can help you get out of bed and ready to start the day by helping with bathing, using the toilet and brushing your teeth. Cooking, eating and preparing meals are all ways in which carers can help, as well as reminding you to take your medication. Help is never far away, and with this extra support, you can be in control of your life. Each care plan is different, and so you get to decide what care personal services you want, and which ones you don't.

Many people want to carry on living in their homes, but just need that extra helping hand. Personal care empowers you to live independently and gives you the care you want.
Where is the Personal Care Service available?
The Domestic Help service is available across Leicester, Leicestershire and Rutland.
Is the Personal Care Service free of charge?
No. We make a competitive charge for this service.

Our team of Home Care workers are referenced and undergo enhanced DBS checks and a full training programme before undertaking any personal care. Age UK is also registered with the Care Quality Commission.
How can I arrange Personal Care?
Please contact our Home Care team on 0116 299 2266 to talk through the support you or your loved one needs.