Our Women in Sheds project is a great place for women to socialise, pursue practical projects and share skills – all in a friendly, fully-equipped workshop.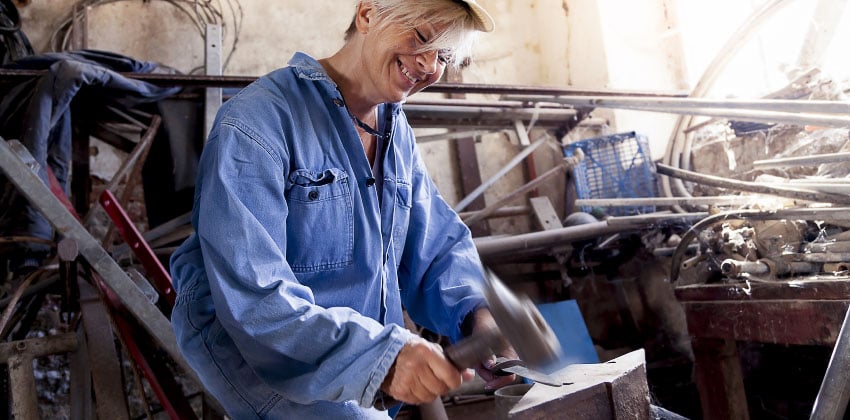 We welcome women of all skill levels to our Sheds in Charnwood and Rutland. They are welcoming, social environments where a sense of community and shared eneavour meet creativity and skill- sharing to facilitate fantastic practical purposes.
So why not get stuck into those hobbies old and new you have been meaning to pursue, get creative and make yourself some new friends at the same time?
What is a Shed?
Our Sheds are just larger, high-tech versions of a typical garden shed. They are equipped with work benches, tools and a wide array of equipment to help you achieve the projects you would like to pursue. The Shed is a place of individual pursuits and community projects, of purpose, achievement and social interaction. It's a place of leisure where women can come together to work, socialise and support each other.
What can I do at a Shed?
While our Shed is probably not equipped to build something like an aircraft, within reason you can make whatever you want! Current activities at the Shed have included woodworking, making garden benches, garden gates and even restoring a trike.
However, by no means are you limited to doing the kind of things that are already going on at the Shed! You may want to get involved with some electronics, pottery, music, computing, or something else entirely – the choice is yours. The activities are led by you with a bit of help from us when required, and we try to accommodate requests for different activities (space allowing and dependent on any specific equipment needed).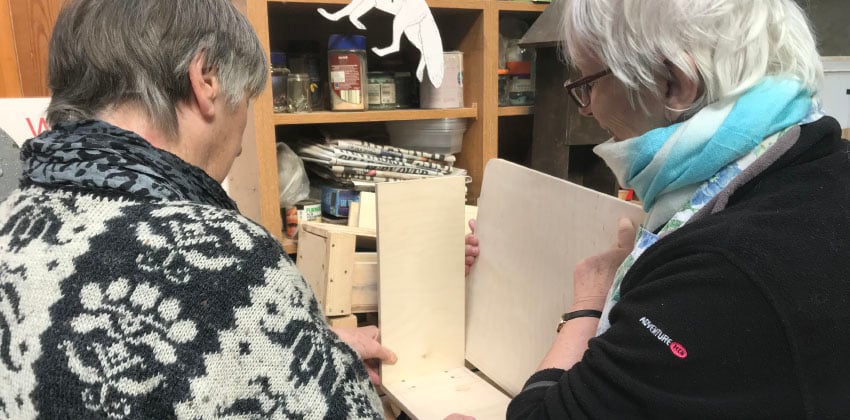 Where does Women in Sheds take place?
Women in Sheds currently takes place at our Charnwood and Rutland sheds
Charnwood Shed
Women in Sheds: Tues — 9.30am-1.30pm
Unit 9 Oaks Industrial Estate
Festival Drive
Loughborough
Leicestershire
LE11 5XN

You can find out more about Charnwood Shed, its activities and fundraising at our members website
Oakham Shed
Women in Sheds: Every Thursday
Unit 2A Oakham Enterprise Park,
LE15 7TU


Is it free of charge to attend a Shed?
There is a membership fee of less than £1 per week, payable in 1 or 2 instalments when you join a Shed. In addition, we suggest a sessional donation for the days you attend of at least £2.50 which helps us to cover the sessional costs and refreshments. These contributions help us to keep the Sheds open and running alongside the support we receive from the local council, corporates and other funders. The use of tools and materials at the Sheds is then free to all members.
How do I join a Shed?
It's very simple to join a Shed. All you need to do is contact the Shed Co-ordinator and let him know you'd like to come along!
Owen Jones Charnwood Shed Co-ordinator
01509 211603
owen.jones@ageukleics.org.uk
Brian Lee, Oakham Shed Co-ordinator
01572 720319
07540 413805
Women in Sheds Gallery
Below is little taste of what has been produced so far. However, do not be put off by these ambitious endeavours– smaller projects are great too!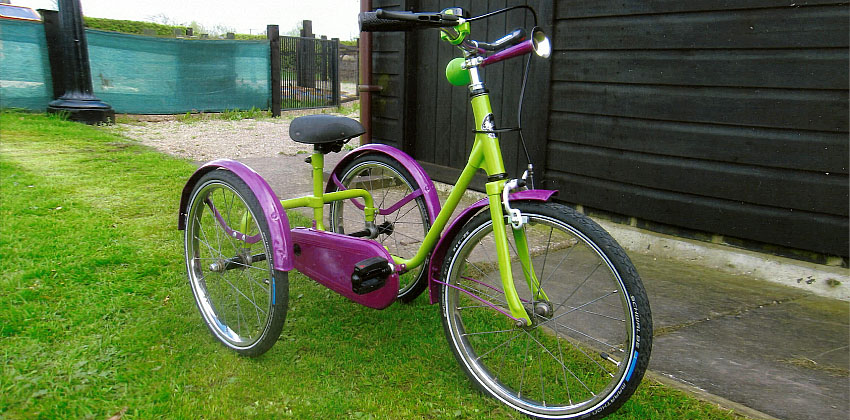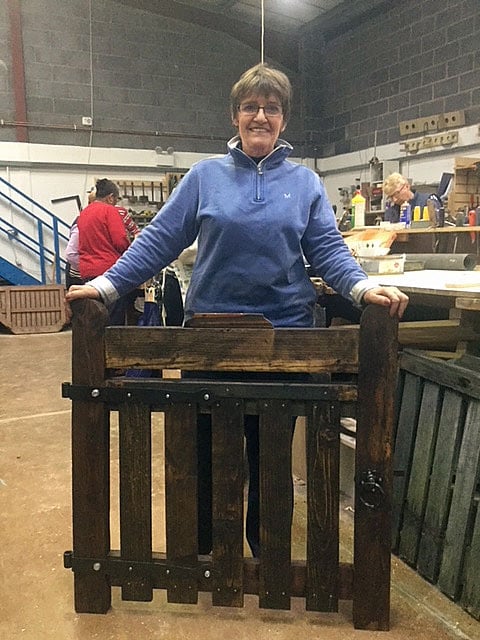 What the women say about the Shed

"To do something for myself rather than others, I think I've done things for others all the time….now is the time for ourselves!" – Purnima

"In my days you learnt just domestic science, you learnt to cook, sew and that was it! You didn't learn any woodwork or any metalwork, or jewellery making or anything like that. I can do it all now, I think it's fantastic, it's an amazing place to come!" – Brenda

"When you've got jobs that need doing at home I would wait for one of my boys to come round and say can you do this, can you do that, or can you help me. Now, I mean I'm going to ask for a vice for my birthday to go in my garden shed so I can do even more stuff for myself" – Suzie
Find Out More
Download our Women in Sheds Leaflet to find out more details.