Information and Advice, and Advocacy
We provide free independent and confidential information and advice to people over 50.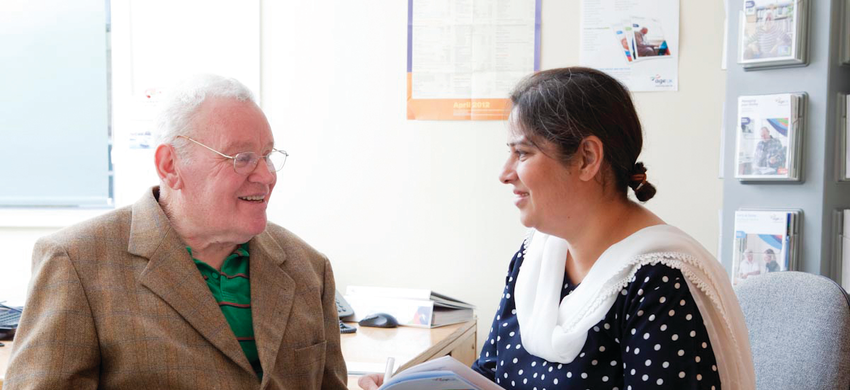 We are committed to providing practical help, advice and services for older people. We can offer you advice, suggest ways to solve difficulties or provide you with the details of people and services that may be of help.
We can give:
You can access this service by contacting our Information and Advice helpline, Monday to Friday between 9am and 1pm. You can also get in touch via email.
Information and Advice helpline: 0116 299 2278
Become an information and advice volunteer
The information and advice department have a small group of volunteers who carry out home visits to older people around Leicestershire and Rutland to assist with the completion of allowance and benefit application forms. If this is something you would like to help with, register your interest by printing, completing and returning our Volunteering Enquiry Form.