Coping with Life Changing Events
Later life can bring huge rewards with more time to enjoy with family and friends. However, it can also be a time of change and challenges.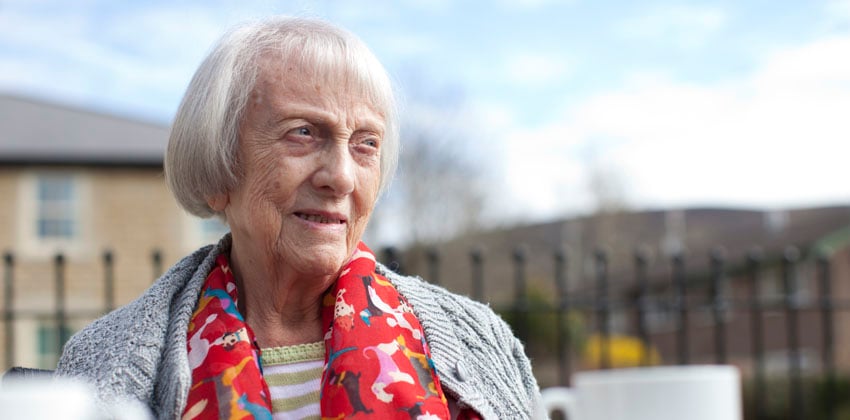 We offer a specific project, called Later Life Goals, which can support anyone over state pension age who's experiencing a significant life event or coping with a life change.
How can the Later Life Goals project help me?
We can offer one-to-one support to understand the challenges or issues you are facing and the support you need to resolve them as you would like. We will help you identify the support or skills you will need and the actions you will need to take to achieve the resolution you want. Our advisors will be able to help with information, advice, and support on the specific issue facing you as well as helping you with the possible implications on other aspects of your life.
What is a life-changing event?
Changes in later life take many forms and one person may find an event more life-changing than someone else. The event itself is less important than the effect it is having on you. Some examples of the types of life-changing event you may be facing are:
A bereavement
Health problems, particularly a sudden onset of life-changing condition (such as dementia, MS, Parkinson's)
Increased care needs
Changes in housing needs or in housing circumstances
Financial issues or changes
Redundancy
Retirement
Divorce or separation
Going into residential care.
Where is the Later Life Goals project available?
We can support anyone over state pension age and living in Leicester, Leicestershire, and Rutland.
Does the project offer free support?
Yes. We have funding from Masonic Charitable Foundation to run this project so our support is free of charge to you.
How do I arrange for help?
Please call our Information and Advice Helpline on 0116 299 2278 and ask for the Later Life Goals Project.
If they are not available you can leave a message for one of them to call you back.
Our Helpline is manned between 9 am and 1 pm but does take a high volume of calls.
If no one can take your call, please leave a voicemail and we will return your call.